CA ordered to pay $10.3m over buyout violations
An appeals court has ruled that Computer Associates International (CA) must pay at least $10.3m (£6.6m) to a group of...

Download this free guide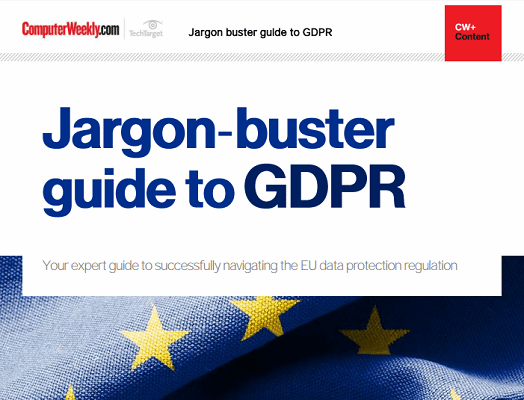 Jargon-buster guide to GDPR
The 10 most important things you need to know about GDPR, and a jargon-buster explanation for some of the key terminology.

An appeals court has ruled that Computer Associates International (CA) must pay at least $10.3m (£6.6m) to a group of shareholders because of violations committed during its 1991 acquisition of On-Line Software International.



The US Court of Appeals upheld a jury decision reached in September 2000 that CA violated the "best price rule" in its buyout of On-Line by paying more for the stock of On-Line chairman and chief executive officer Jack Berdy than it did for the stock of other shareholders.

CA paid Berdy $5m (£3.2m) for a five-year, non-compete agreement, a sum the plaintiffs said was offered not out of genuine concern that Berdy would cut into CA's business by competing with the company, but to ensure that he would support CA's buyout offer and tender his own shares into it.

The jury in the 2000 trial agreed, and the US District Court for the Eastern District of New York ordered CA to pay participants in the class-action suit $5.7m (£3.7m), plus interest of $4.6m.

CA's appeal challenged several elements of the district court's handling of the case. The appeals court rejected each of CA's arguments and fully supported the lower court's judgment.

"We are disappointed with the decision of the court. We continue to believe our actions in this situation were proper in all respects, and we are considering our next steps," CA said.

The On-Line lawsuit began in 1991 by On-Line shareholder Joel Gerber. In separate legal matters, CA is facing a batch of more recently filed lawsuits seeking class-action status, which accuse the company of misrepresenting its sales and changing its business and accounting model solely to conceal dwindling revenue.

Earlier this year, CA agreed to pay $638,000 (£409,000) to settle, without admitting any wrongdoing, a suit brought against it by the US Department of Justice (DoJ) over alleged price-fixing violations relating to the vendor's 1999 purchase of Platinum Technology International.