Mozilla 1.1 browser is more stable
Hot on the heels of version 1.0, open source organisation Mozilla has released version 1.1 of its Web browser. Improved stability...

Download this free guide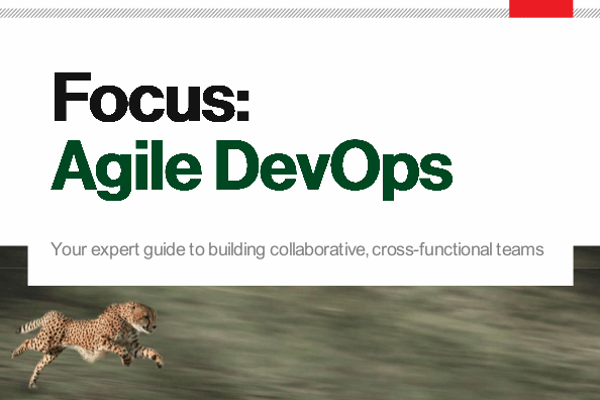 How can your business benefit from DevOps?
Let's take a look at six of the development practices that Disciplined Agile Delivery recommends for disciplined DevOps teams.
By submitting your personal information, you agree that TechTarget and its partners may contact you regarding relevant content, products and special offers.
You also agree that your personal information may be transferred and processed in the United States, and that you have read and agree to the Terms of Use and the Privacy Policy.

Hot on the heels of version 1.0, open source organisation Mozilla has released version 1.1 of its Web browser. Improved stability and Web-page compatibility, and a number of tweaks, have been added to the latest release, writes Antony Adshead.



Version 1.1 comes only two months after the release of version 1.0 as open source developer factions fought for years over what state of completeness the browser should be released in.

Mozilla was formed after Netscape's decision in 1998 to release the source code for its browser.

Netscape's idea in releasing the code was that in return for making it public the company would benefit by being able to incorporate, for free, the efforts of an enthusiastic developer community back into its products. Such improvements are also incorporated into other open source browsers, such as the Linux-platform software Galeon.

Improvements claimed for the new release include better performance, stability and Internet compatibility. A number of new features include icons for the various Mozilla applications, automatic triggering of Microsoft Windows network dial-up, improved download manager and better drag-and-drop features.

Version 1.0 was nearly four years in the making as the developer community set about work on the Netscape source code.

While incorporating features such as tabbed browsing, a chat client and the ability to reduce pop-up ads by turning off Javascript features, developers argued about when to release the software.

One group favoured early release without full support for Web standards while the other held out for the widest possible compatibility.

The conflict arose because owners of proprietary modules within the Netscape code refused to release their software - leaving large holes.
Read more on Operating systems software