Reuters slashes contractor rates by 20%
News and information group Reuters is to cut its IT contractor pay rates by 20% as it struggles with falling revenues.

Download this free guide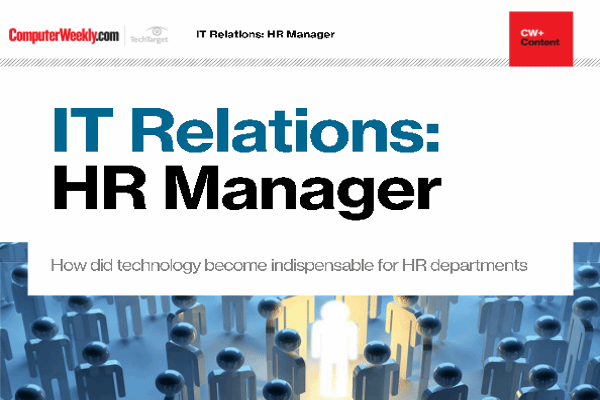 How did technology become indispensable for HR departments
HR and IT departments have begun to work closely together over the last few years. While HR historically has often received limited attention, companies now understand the key role the department plays in the business.
By submitting your personal information, you agree that TechTarget and its partners may contact you regarding relevant content, products and special offers.
You also agree that your personal information may be transferred and processed in the United States, and that you have read and agree to the Terms of Use and the Privacy Policy.

News and information group Reuters is to cut its IT contractor pay rates by 20% as it struggles with falling revenues.



Reuters, which has been hit by a sharp fall in subscriptions for its information services, said the move reflects changing market rates for IT staff.

Around 260 contractors in the UK and 140 contractors in the US face rate cuts of up to 20% from 1 September.

The cuts will affect contractors in all positions in Reuters, including developers, business analysts and support staff, with those on the highest salaries receiving the highest cuts.

Further rate cuts are expected to follow in 100 Reuters' locations worldwide.

"Obviously this is a first step. We have conducted a review in the US and UK and we are conducting a review of contractor rates across other areas and countries," the company said.

Reuters said that its research has shown that 75% of employers had made similar rate cuts, and that it was following market trends.

There are signs however, that contractor rates are beginning to stabilise, particularly for highly skilled staff, such as project managers, systems architects and senior developers.

"We have seen rate cuts between 15 and 20%, over the past 19 months. But we know its coming to an end. We have had a consistent period when we have not seen any erosion," said Paul Smith, director of recruitment consultant Harvey Nash.

Michael Bennett, director of recruitment agency Best People said: "A couple of major organisations have cut rates publicly but they seem to have done this late on in cycle. We feel we are through the bottom of the market. We are seeing an upturn in our business."

However, rates for help desk and support staff could continue to come under pressure, recruitment companies predicted.
Read more on IT jobs and recruitment