Challenges facing the IBM/PwC Consulting merger
Analysts have warned that IBM not only needs to retain PwC Consulting staff, it also needs to change its approach to businesses...

Download this free guide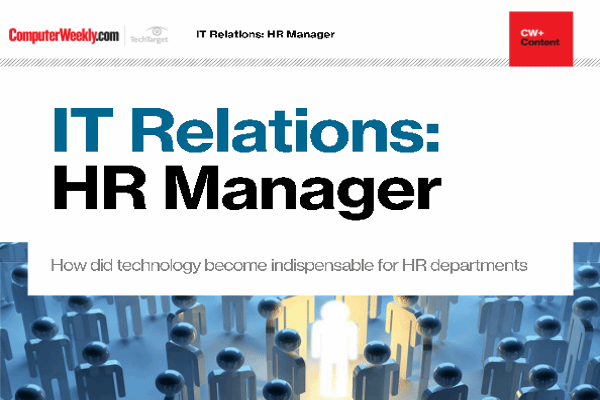 How did technology become indispensable for HR departments
HR and IT departments have begun to work closely together over the last few years. While HR historically has often received limited attention, companies now understand the key role the department plays in the business.
By submitting your personal information, you agree that TechTarget and its partners may contact you regarding relevant content, products and special offers.
You also agree that your personal information may be transferred and processed in the United States, and that you have read and agree to the Terms of Use and the Privacy Policy.

Analysts have warned that IBM not only needs to retain PwC Consulting staff, it also needs to change its approach to businesses using its services



Andy Efstathiou, an analyst with The Yankee Group, said a significant integration challenge for IBM would be retaining top PwC Consulting employees.

The fact that the companies have two different organisational models, with PwC being a partnership and IBM organised in a corporate fashion, will complicate the integration.

"Some of the partners are going to end up leaving. It is possible to integrate a partnership-style firm into a corporate-style firm. It takes a lot of changeover to make it happen," he said.

Efstathiou said one make-or-break aspect of the deal will be IBM's ability and willingness to reshape the new business unit it plans to create, combining PwC Consulting with its Business Innovation Services group into a traditional business consulting organisation.

Another issue the combined company will need to resolve is how it deals with its clients. PwC had a different set of customers than IBM and a different engagement model with those customers.

"PwC is much more engaged at the consulting and solutions level. IBM is engaged at the infrastructure level," Efstathiou said.

Sam Albert, president of consulting firm Sam Albert Associates, said, "If everything was to change to the existing IBM model, I certainly don't think the customers would be willing to stay." He added that to retain customers, IBM itself would need to change by offering services under a PwC model.

The acquisition provides IBM with PwC Consulting's expertise in industries such as pharmaceutical, financial services, automotive and retail. PwC Consulting also brings implementation skills in ERP (enterprise resource planning), CRM (customer relationship management) and SCM (supply chain management) software.

However, with a staff of 150,000 worldwide, IBM Global Services already had significant systems integration capabilities, complementing its core outsourcing and maintenance strengths.

PwC Consulting will also add only incrementally to IBM Global Services' backlog of orders under contract but not yet delivered and paid for.

IBM ended its most recent quarter with a backlog of $106bn (£67bn), to which PwC Consulting will add $1bn (£640m).
Read more on IT jobs and recruitment