TechXNY: PalmSource adds Java Virtual Machine to Palm OS
Users of handheld devices and PDAs that run PalmSource's PalmOS will soon be able to access a variety of Java-based applications...
This Article Covers
RELATED TOPICS

Download this free guide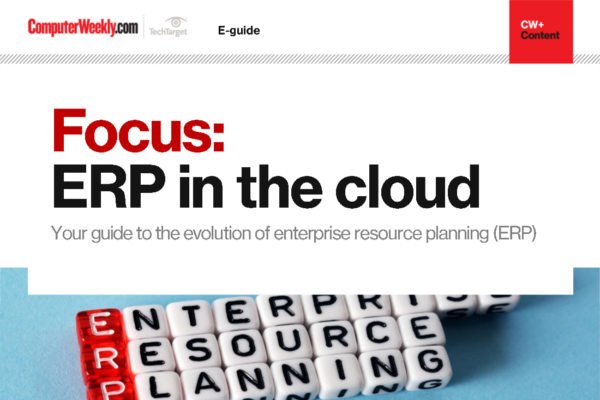 Are you keeping up with the ERP evolution?
Read about the new best practices for the ERP systems and how to tackle the growth of ERP integrations.
By submitting your personal information, you agree that TechTarget and its partners may contact you regarding relevant content, products and special offers.
You also agree that your personal information may be transferred and processed in the United States, and that you have read and agree to the Terms of Use and the Privacy Policy.

Users of handheld devices and PDAs that run PalmSource's PalmOS will soon be able to access a variety of Java-based applications through PalmSource's partnership with Insignia Solutions, the companies said at the TechXNY show in New York.



PalmSource also announced it is working on browser and VPN (virtual private network) software to allow corporations to make greater use of handheld devices.

The two companies are working together to integrate the Insignia Mobile Foundation, a Java Virtual Machine (JVM), with the PalmOS, in order to spur Java application development for Palm OS handhelds, Michael Mace, chief competitive officer for PalmSource, said. JVMs allow Java applications to run natively on any machine, as if they were created for that machine.

The two companies will make the JVM available to licencees in the second half of 2002, Mace said. It will be distributed through Palm's licencees for a fee, but Mace declined to specify how much it would cost, saying the licencees will work out the particulars of distributing it to their customers.

"We've worked with Insignia for some time, and we feel they have an efficient implementation of Java," Mace said. However, the companies do not have an exclusive relationship. Insignia is working to make its JVM available on other platforms, such as Microsoft's Pocket PC, and Palm is considering other JVMs for Palm OS 5, he said.

"We feel Insignia's product will become the standard for Java on the handheld, that's why we're endorsing it now," Mace said.

The JVM is based on the forthcoming PDA Profile and the J2ME (Java 2, Micro Edition) standard. The PDA Profile is a standard set of Java APIs (application programming interfaces), which are programming tools that developers use in applications to make requests of an operating system or another application.

A group of vendors including PalmSource, Sun Microsystems, Motorola, Research in Motion and others are in late-stage development with PDA Profile, Mace said. The JVM probably won't be shipped until PDA Profile is complete, but it could ship without official certification, he said.

The announcement should be welcomed by the Java community, which now has additional outlets for its applications, Andy Seybold, analyst and consultant for The Andrew Seybold Group, said. There are many more Palm devices currently in use than Java-enabled devices, he said.

"Palm is saying they are interested in the Java community," unlike Microsoft and Qualcomm, which promote their own application development platforms over Java, he said. Microsoft's Pocket PC and Qualcomm's BREW (Binary Runtime Environment for Wireless) operating systems support Java applications, but encourage development of applications for their native operating systems, he said.

The largest growth in Java applications will probably come from in-house developers creating handheld applications for their own corporations, Mace said. Developers creating applications for commercial sale should stick to developing on Palm OS, because they'll see greater performance, he said.

Including a standard JVM will allow developers to create one consistent Java application, Mark Richards, president of the New England Java Users Group and chief architect at Apex Consulting Group, said. Other JVMs exist for the Palm OS, but any developer who wanted to write a Java application for the Palm previously would have to bundle that particular JVM with the application for it to run correctly, he said.

By bundling one standard JVM with Palm OS, developers can confidently create the "write once, read anywhere" applications that define the Java programming language, he said.

Palm also announced that it is developing a browser for PalmOS with help from Access Systems America. Code from Access System's NetFront browser will be integrated into the Palm OS 5 browser, which will allow secure online transactions using SSL (Secure Sockets Layer) technology. It will support current Web standards, such as the latest versions of HTML, XHTML, JavaScript, and other standards set by the World Wide Web Consortium.

However, browsers aren't the way to bring Internet functionality to handhelds, Seybold said. Instead, users should be able to access the Internet from the applications already on their PDAs. For example, by clicking on a calendar entry for an airline flight, users could go to an airline's home page and check flight times, he said.

"Extending the desktop experience to mobile devices is not going to work, they are two different experiences," he said.

Richards agreed, from a user standpoint, but thinks it would be too difficult to develop applications without a common browser interface. Developers would then have to create different applications for each handheld operating system, he said.
Read more on Business applications