PowerPoint add-on allows online collaboration
A developer of peer-to-peer (P2P) technology has released a new application that allows groups of users to view a Microsoft...

Download this free guide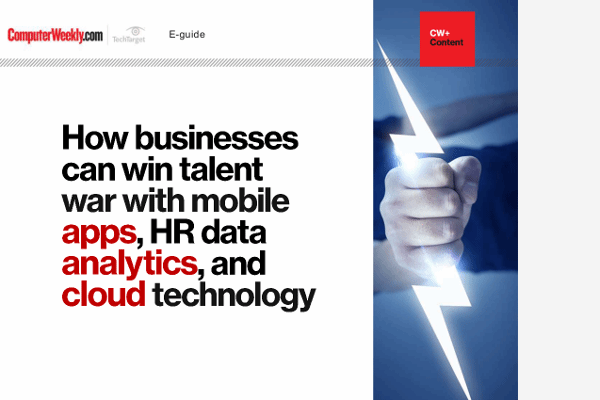 How businesses can win talent war with mobile apps, HR data analytics and cloud technology
Latest articles on HR best practices: mobile apps disrupting the annual staff appraisals; reasons for and against open-source software; and Rolls-Royce case study.
By submitting your personal information, you agree that TechTarget and its partners may contact you regarding relevant content, products and special offers.
You also agree that your personal information may be transferred and processed in the United States, and that you have read and agree to the Terms of Use and the Privacy Policy.

A developer of peer-to-peer (P2P) technology has released a new application that allows groups of users to view a Microsoft PowerPoint presentation over the Internet in a collaborative setting.



Called Presence-AR Adapter for Microsoft PowerPoint, the product is sold as an add-on for Microsoft's presentation software and allows multiple users to simultaneously view a PowerPoint presentation over the Web. The presentation can be stored on several PCs across a network to provide faster access to the files being viewed, Derek Ruths, chief technology officer of Advanced Reality, said.

The software adds a button to the PowerPoint interface that allows a "host user" to invite participants to view a presentation online. When the host initiates the session, a screen appears that is used by the host to manage the session. As participants are invited to join the session, the presentation file is sent out over the Internet or a private network to other users in the group. This is done by way of a technology protocol based on the one used by the online file-sharing service Gnutella.

As more users join the collaborative session, the P2P file-sharing technology allows new participants in the session to receive portions of the PowerPoint file from other users taking part. The idea is to take advantage of the other peers in the session to make the PowerPoint file faster to upload. When the session involves a 4Mbyte PowerPoint file, for example, a single user could pull a 1Mbyte portion of the file from each of four users on the network.

"The more people in the collaboration session, the faster it goes," Ruths said. He noted that it takes less time to upload four 1Mbyte files than a single 4Mbyte file.

A few vendors already offer applications that allow multiple users to view PowerPoint presentations over the Internet, including WebEx Communications. However unique to Advanced Reality's software, says Ruths, is the use of P2P technology to make sharing documents faster than competing Web-based systems.

For example, using a standard compression technology, images contained in a PowerPoint presentation would load almost instantly on a users machine, regardless of the size of the image file and regardless of the speed at which a participant is connected to the Internet, according to Ruths. Images will first appear fuzzy for users with slow connection speeds, and then sharpen as the download process completes.

Users can navigate through the slides in a PowerPoint presentation at their leisure, regardless of which slide the host user is viewing. With some other Web-based systems, the leader of an online session controls which slide viewers get to see. Similarly, if the host of the session logs off, with Presence-AR the remaining users can continue viewing the document.

In addition to enabling multiple users to view PowerPoint presentations, Advanced Reality's software includes an instant messaging client that allows users to chat while viewing a presentation. Each user also has an on-screen pointer that shows up on the shared view of the presentation, which can be used to point at parts of a document or navigate through it.

The P2P technology behind the PowerPoint product can also be modified for use with other applications. "We don't have to go to vendors to collaborate with their applications because it only interacts with the data," Ruths said.

The company already offers a version of its product for the Microsoft Excel spreadsheet program. It has also developed custom adaptors for internal applications used by some of its customers, Ruths said.

Presence-AR Adapter for Microsoft PowerPoint costs $1,295 (£861), including a starter kit and licences for 15 users. Additional user licenses cost $35 each. Customers must pay an additional 25% of the licensing fee each subsequent year for maintenance and updates. The software is available on the Web at www.advancedreality.com

Advanced Reality said it plans to release an upgrade to its PowerPoint product in the coming weeks that will allows users to create new PowerPoint presentations or edit existing presentations in a collaborative setting, rather than simply view existing presentations. Customers who purchase the version released this week will be eligible for a free upgrade, the company said.
Read more on Operating systems software