Software piracy losses fell in 2001, BSA says
Losses to the worldwide software industry caused by the use of unlicensed software amounted to £7.5bn in 2001, down from £8bn in...
This Article Covers
RELATED TOPICS

Download this free guide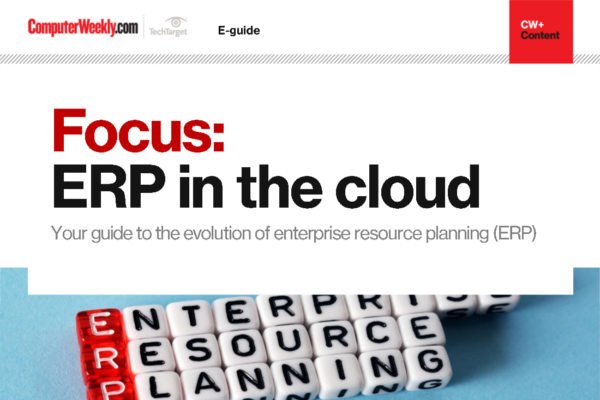 Are you keeping up with the ERP evolution?
Read about the new best practices for the ERP systems and how to tackle the growth of ERP integrations.
By submitting your personal information, you agree that TechTarget and its partners may contact you regarding relevant content, products and special offers.
You also agree that your personal information may be transferred and processed in the United States, and that you have read and agree to the Terms of Use and the Privacy Policy.

Losses to the worldwide software industry caused by the use of unlicensed software amounted to £7.5bn in 2001, down from £8bn in 2000, a report from anti-piracy organisation Business Software Alliance (BSA) said.



The BSA study estimated the use of unlicensed software in 85 countries by comparing the amount of legal software supplied to a country with the anticipated demand for software in that country. The difference between the two figures represents the number of unlicensed applications, and multiplying that figure by the average price of business applications gives the estimated monetary loss.

Although the estimated worldwide dollar loss fell by 6.7% in 2001, the use of unlicensed software worldwide grew from a rate of 37% in 2000 to 40% in 2001, meaning that four out of every 10 programs used worldwide are unlicensed, the study said.

The fall reflected a strong US dollar, decline in software prices, and the effects of a worldwide economic slowdown.

Asia-Pacific accounted for the largest share of the losses at £3.2bn, representing an unlicensed use rate of 54%. Asia contains countries with very high unlicensed use rates such as Vietnam (94%), China (92%) and Indonesia (88%). But New Zealand has one of the lowest rates in the world at 26%, and Australia's rate fell from 33% to 27% during the year.

After a steady decline from 1994 to 1999, the unlicensed use rate has grown within the past two years in the Asia-Pacific region, BSA said.

Losses in Western Europe amounted to £1.8bn, with an unlicensed use rate of 37%. The highest piracy rates were in Greece (64%), Spain (49%) and France (46%) while losses were largest in Germany, France and Italy, according to the study.

North America has the lowest unlicensed use rate at 26%, with total losses estimated at £1.3bn in 2001. Eastern Europe, Latin America and Middle East/Africa all had unlicensed use rates of more than 50%, according to the BSA study. Eastern Europe's rate of 67% is the highest of all the regions, BSA said.

BSA is a consortium of software vendors which include Adobe Systems, Apple Computer, Autodesk, Bentley Systems, Macromedia, Microsoft and Symantec.
Read more on Business applications