Web conferencing steps up audio, video
Web conferencing vendors Raindance Communications and Genesys have bolstered their Internet-based collaboration services with...
Web conferencing vendors Raindance Communications and Genesys have bolstered their Internet-based collaboration services with enhanced audio and video capabilities this week.

Raindance Communications rolled out the latest version of its Web Conferencing Pro service, featuring phone recording and playback and expanded capacity for on-demand events.

Web Conferencing Pro aims to unite Web and phone collaboration into a seamless experience, according to Paul Berberian, chief executive officer of Raindance.

"We are trying to look at the meeting experience holistically, instead of making customers co-ordinate with a Web conferencing company and a phone conferencing vendor," he said.

New record and playback features synchronise audio with slides, application sharing, whiteboarding and chat, and allow users to play it back on demand via the phone or a Web browser.

Web Conferencing Pro also features full-screen viewing mode for slides, applications and whiteboards.

Raindance can now support up to 125 reservationless meeting participants.

Meanwhile, Genesys Conferencing introduced Meeting Center 2.0, which adds desktop multipoint video, integration with MSN Messenger, and expanded support for Microsoft Outlook.

The desktop video capability works with any standard Web camera and Internet-connected PC, said Genesys officials. Multipoint video combined with Web conferencing can be used for e-learning, corporate training, and sales applications.

Integration with Microsoft Outlook is designed to allow users to schedule and manage their conferences from within the Outlook calendar. Support for MSN Messenger allows instant messaging users to launch virtual meetings from within a chat window.

Other enhancements include SSL (Secure Sockets Layer) support to ensure secure transmission of private materials and multiple language interfaces within the same meeting.

Next month, video collaboration vendor First Virtual Communications plans to launch a product designed to exploit rich media for Web conferencing.

Download this free guide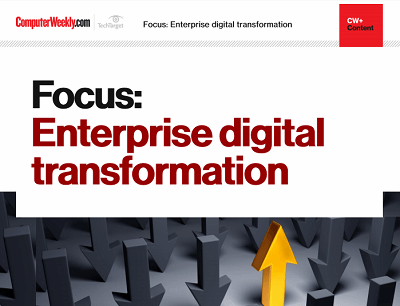 Are you digital to the transformation?
Digital transformation - the buzzword that we can't get away from. Enterprises need to accelerate their digital transformation journeys to avoid being left behind in an increasingly digital world. It's not an easy feat, but one that can be costly to get wrong. Join us as Computer Weekly takes a look at how businesses can stay on track through collaboration, innovation, and listening to user needs.
By submitting your personal information, you agree that TechTarget and its partners may contact you regarding relevant content, products and special offers.
You also agree that your personal information may be transferred and processed in the United States, and that you have read and agree to the Terms of Use and the Privacy Policy.
Read more on Operating systems software