Cisco router brings SANs to small groups
Workgroups and small and medium-sized businesses can take advantage of SANs (storage area networks) using a Cisco Systems router.
This Article Covers
RELATED TOPICS

Download this free guide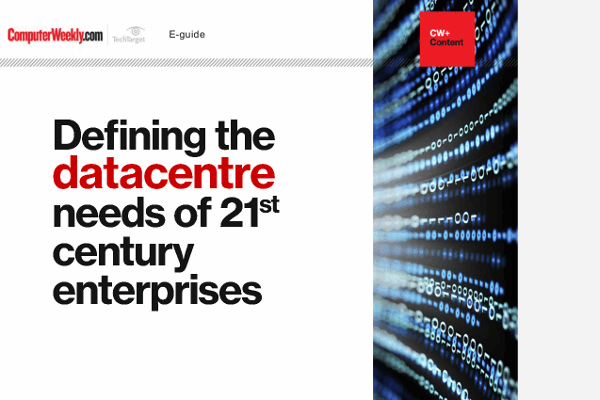 Defining the datacentre needs of 21st century enterprises
A collection of our most popular articles on datacentre management, including: Cloud vs. Colocation: Why both make sense for the enterprise right now; AWS at 10: How the cloud giant shook up enterprise IT and Life on the edge: The benefits of using micro datacenters
By submitting your personal information, you agree that TechTarget and its partners may contact you regarding relevant content, products and special offers.
You also agree that your personal information may be transferred and processed in the United States, and that you have read and agree to the Terms of Use and the Privacy Policy.

Workgroups and small and medium-sized businesses can take advantage of SANs (storage area networks) using a Cisco Systems router.



SANs can allow for a more flexible and efficient way to store data than by merely attaching a storage unit directly to a server.

With a SAN, a company or workgroup with several servers and storage devices could enjoy easier storage management, centralised data backup and more efficient use of storage resources, according to Cisco. So far, the technology has been limited to large enterprise data centres.

The Cisco SN 5428 Storage Router enables departments and businesses with between five to 20 servers to set up a SAN without detailed knowledge of Fibre Channel, claimed Doug Ingraham, senior manager in the Cisco Storage Technology Group.

The SN 5428, equipped with Gigabit Ethernet as well as Fibre Channel interfaces, includes iSCSI (Internet Small Computer System Interface) capability so servers and switches can communicate using traditional SCSI commands, but over an IP network. That means local IS personnel can set up SANs using their existing knowledge of IP networking, he said. These workgroups normally are staffed by an IS staff of one to manage network, servers and storage.

By utilising IP, users also can take advantage of security systems built for IP, such as firewalls and IPSec (IP Security) encryption devices, that are not yet available for Fibre Channel, Ingraham added.

To partition a few servers and storage devices into a group to control access to data, the administrators can use either VLANs (virtual LANs) or the Fibre Channel zoning technique. Using LUN (Logical Unit Number) technology, they can assign each attached server to be able to access certain storage resources.

The SN 5428 comes with two Gigabit Ethernet Fibre Channel ports and eight Fibre Channel ports than can operate at 1Gbps (bits per second) or 2Gbps.

In most cases, servers will be linked to the router via a Fast Ethernet switch with a Gigabit Ethernet uplink, and storage devices will use the Fibre Channel ports.

The router includes a Fibre Channel switching fabric, so workgroups that have the expertise can set up a Fibre Channel network among servers and storage.

The SN 5428 began shipping last week and carries a list price of $11,995 (£8,266). Cisco is working with value-added resellers to create packages that include software for storage-management tasks such as data backup and replication.
Read more on Networking hardware