HSE calls for more work on new air traffic system
Reco mmendations in a report by the Health and Safety Executive (HSE) are expected to lead to design changes in the new £317m air...
This Article Covers
RELATED TOPICS

Download this free guide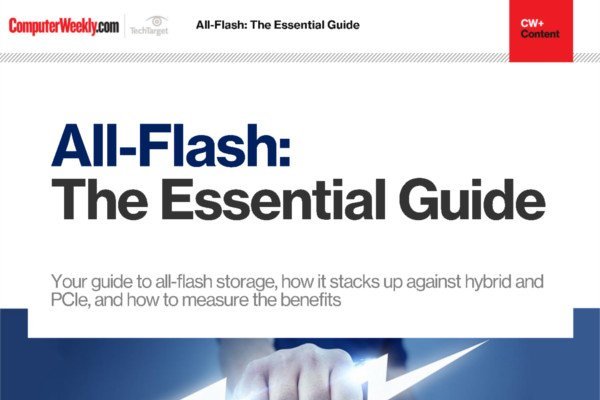 All-Flash: The Essential Guide
Access this guide to learn about all-flash storage, how it stacks up against hybrid and PCIe, and how to measure the benefits.
By submitting your personal information, you agree that TechTarget and its partners may contact you regarding relevant content, products and special offers.
You also agree that your personal information may be transferred and processed in the United States, and that you have read and agree to the Terms of Use and the Privacy Policy.

Reco mmendations in a report by the Health and Safety Executive (HSE) are expected to lead to design changes in the new £317m air traffic control system at Swanwick in Hampshire.



The centre went live in January after nearly six years of delays. But its introduction, although largely a technical success, has been accompanied by disagreements within National Air Traffic Services (Nats), the operator of the Swanwick site, over whether flaws in the system are minor ergonomic matters or are more serious problems that could compromise the safety of aircraft.

On 15 January, the HSE went to Swanwick to inspect the systems after concerns were expressed by a small group of "planner" controllers whose job includes anticipating conflicts in air traffic.

In a letter to Nats three days after the inspection, the HSE warned of a lack of clarity of some computer screens. It said, "These design deficiencies may have implications for air safety." The letter said the HSE would draw up recommendations, and these are expected in a report due to be issued to Nats later this month.

One concern of the group of controllers is that some data on their screens is not large enough or sufficiently well defined, so an eight could be mistaken for a zero, for example. Controllers' screens display data such as an aircraft's call sign, height, speed and destination.

It is understood that not all the fonts on "planner" screens can be increased in size. Rectifying the problem may involve changes to the design of the system. This could be a costly, complex and lengthy exercise, involving writing code, testing its integration into the whole Swanwick system and safety recertification.

However, other controllers believe their colleagues' complaints are minor and have been exaggerated due to resentment at having to use a new system or at having to move to Swanwick from London. Nats, the air traffic control unions and the Civil Aviation Authority have already agreed that the Swanwick system is safe.

An HSE spokesman said its report, which was researched with help from the Civil Aviation Authority, will be published "very shortly". He added, "We will require an action plan to address any matters that are outstanding at that time."

A spokesman for Nats said there are no outstanding safety issues.

tony.collins@rbi.co.uk
Read more on Data centre hardware