LinuxWorld: Group plans carrier-grade Linux
A group of major hardware and software vendors are expected to use the LinuxWorld Conference and Expo to announce a new version...
This Article Covers
RELATED TOPICS

Download this free guide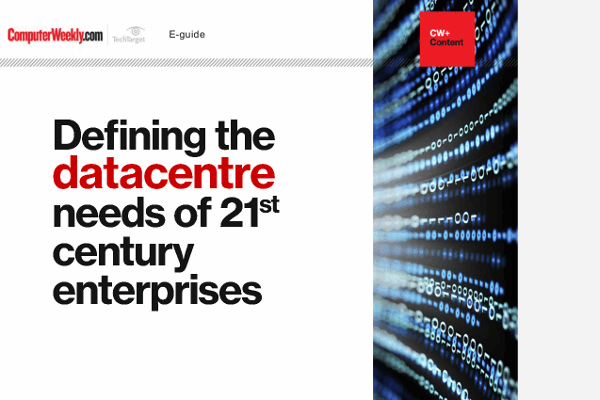 Defining the datacentre needs of 21st century enterprises
A collection of our most popular articles on datacentre management, including: Cloud vs. Colocation: Why both make sense for the enterprise right now; AWS at 10: How the cloud giant shook up enterprise IT and Life on the edge: The benefits of using micro datacenters
By submitting your personal information, you agree that TechTarget and its partners may contact you regarding relevant content, products and special offers.
You also agree that your personal information may be transferred and processed in the United States, and that you have read and agree to the Terms of Use and the Privacy Policy.

A group of major hardware and software vendors are expected to use the LinuxWorld Conference and Expo to announce a new version of Linux that is optimised for the large servers used by the telecommunication industry.



A coalition of vendors, including Hewlett-Packard, will detail plans on 30 January to develop a new "carrier-grade" version of the open source operating system, said David Snow, product marketing manager for HP's carrier-grade server team.

On 28 January, HP announced two new servers for carriers based on existing Linux distribution. The planned version to be detailed at the conference is expected to be more finely tuned for carrier use than existing versions, possibly with support for emerging types of networks that converge voice and data services, although officials declined to discuss details ahead of the announcement.

Servers used by carriers traditionally have been based on Unix, and are required to comply with telecommunication industry standards such as Network Equipment Building Standard (NEBS).

"In the telecommunication industry there's a very strong Unix presence," Snow said. "But many companies are interested in Linux as an alternative to Unix."

Linux software maker Red Hat will participate in the announcement with HP and others, according to Paul Cormier, vice-president of engineering at Red Hat. The effort will be managed by Open Source Development Lab (OSDL), a non-profit research lab backed by industry giants including Intel, IBM, as well as many of the top Linux distributors.

Separately this week, Red Hat said it would preview the Red Hat Linux Advanced Server, a new version of the operating system designed for large enterprise servers. Red Hat has been running the software on some systems internally for about three months, Cormier said. A public testing period is due to begin within 30 days, with the final version of the software due out by mid-2002, he said.

Red Hat Linux Advanced Server is based on the company's current implementation of the open source operating system and will add additional multiprocessor support as well as improved fail-over and load balancing features, according to Cormier.

Multiprocessing is a feature of the current version of the Linux kernel. Red Hat Linux currently supports up to eight processors, according to Al Gillen, a systems analyst with analyst company IDC. Red Hat competitor Turbolinux has made advances in fail-over and load balancing support, he said.

Like other Linux distributors, Red Hat typically upgrades its distribution about every six months, when upgrades to the Linux kernel are made available. The Advanced Server version will not follow that six-month cycle, Cormier said.

"There's always a crunch from various distributors to get out the latest release," Cormier said. "Our goal here is to get the latest stable release out."

Many of the features to be included with Advanced Server are also requirements for the carrier-grade version to be discussed, according to Cormier. "There's a big overlap in the middle between what enterprises need and what the telecommunication companies need."