Solaris 9 moves to final beta
Sun Microsystems has rolled out the final test version of Solaris 9.

Download this free guide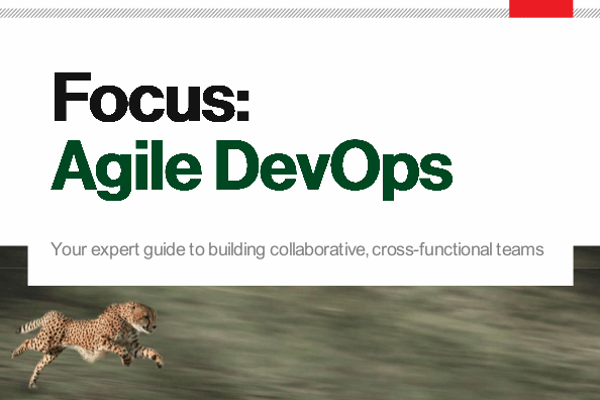 How can your business benefit from DevOps?
Let's take a look at six of the development practices that Disciplined Agile Delivery recommends for disciplined DevOps teams.
By submitting your personal information, you agree that TechTarget and its partners may contact you regarding relevant content, products and special offers.
You also agree that your personal information may be transferred and processed in the United States, and that you have read and agree to the Terms of Use and the Privacy Policy.

Sun Microsystems has rolled out the final test version of Solaris 9.



Available for download from Sun's Web site, the beta is aimed at helping users to start running applications and familiarising themselves with its new features.

The software includes improved management, security and Linux-friendly features that will be included when the final version of the operating system is released, expected to happen mid-year.

Sun has decided to integrate its Solaris Resource Manager software directly into Solaris 9. The software allows administrators to set the amount of processing power and memory that they want allocated to certain applications and users.

Solaris Resource Manager will continue to be offered as a separate product and as part of a bundle with Solaris 9, Moffitt said.

Sun has also started the first wave of its plan to bundle middleware from its iPlanet E-Commerce Solutions subsidiary into Solaris. Users will also receive a copy of iPlanet's Directory Server with the latest Solaris beta, and the software will support all Liberty Alliance-sponsored standard protocols.

Sun has said it will bundle other iPlanet software with Solaris, including the iPlanet Application Server, although it has yet to indicate a time frame for this.

"All of that middleware plays in a space that is incredibly competitive," said Tony Iams, an analyst DH Brown and Associates.

Iams said that Sun's bundling of the Lightweight Directory Access Protocol (LDAP) directory, plus support for version 5 of the Kerberos protocol in the new OS, gives Sun a response to competitors such as Microsoft in the middleware market.

"You put Kerberos together with the iPlanet Directory Server and it is a full-blown response to what Microsoft is doing with Active Directory," Iams said. "Sun is going after large enterprise networks with lots of users hitting different servers and also individual Web servers that handle large amounts of traffic."

Microsoft also includes an LDAP directory and Kerberos support in its Active Directory for the Windows 2000 Server operating system.

Sun is also forging closer ties between Solaris and Linux. Users will be able to use both Solaris commands and Linux commands. In addition, users will find support for Linux shell scripts, Moffitt said.

Mark Uris, head of distributed systems at the US National Centre for Atmospheric Research (NCAR), has been testing Solaris 9 with a view to using it on the centre's desktop computers.

"I want to see how Solaris converges with Linux, especially on the desktop," Uris said. "We're trying to make the call as to whether or not we should go with Solaris or something like Red Hat Linux."

The ties between Solaris and Linux are likely to get closer over time, Moffitt said. "We consider it part of the natural evolution of how things go," he said.

Further information
Solaris 9 download: sun.com/solaris/programs/solaris9ea/
Read more on Operating systems software