Ask Jeeves puts Octopus on menu
Search engine developer Ask Jeeves has acquired the technology assets of Octopus. The company plans to use Octopus technology to...
This Article Covers
RELATED TOPICS

Download this free guide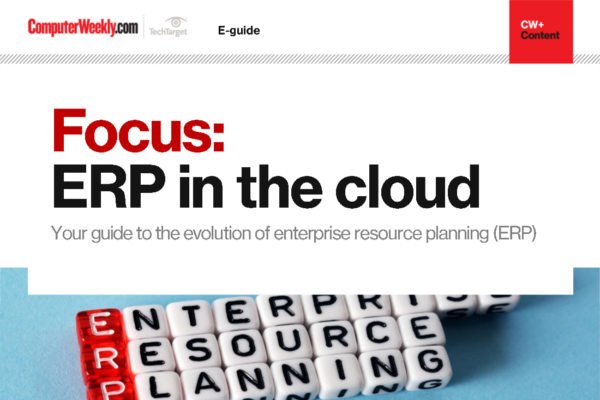 Are you keeping up with the ERP evolution?
Read about the new best practices for the ERP systems and how to tackle the growth of ERP integrations.
By submitting your personal information, you agree that TechTarget and its partners may contact you regarding relevant content, products and special offers.
You also agree that your personal information may be transferred and processed in the United States, and that you have read and agree to the Terms of Use and the Privacy Policy.

Search engine developer Ask Jeeves has acquired the technology assets of Octopus. The company plans to use Octopus technology to allow users of its enterprise software to find information stored in a back-end database.



Jeeves Solutions, the enterprise software division of Ask Jeeves, will upgrade its retail version of the search engine, called JeevesOne, over the next six months.

With its acquisition of technology from Octopus, Ask Jeeves will allow users performing so-called natural-language searches on Web sites powered by Ask Jeeves' corporate software to draw information from a back-end database. Such information might include the status of an order from an e-commerce Web site or an account balance on an online bank.

Currently, the Ask Jeeves search technology can only find data that is stored on a Web server or a file server, said James Speer, product manager with Jeeves Solutions.

A key feature of Octopus technology is that it can tie into authentication services, and is able to automatically process a user's login and password information.

The enhanced version of JeevesOne will include built-in connectivity to enterprise resource management (ERP) and customer relationship management (CRM) software from SAP and Siebel, as well as tracking data from FedEx and UPS.

The software will also come with a developer toolkit for building custom connectors to other database applications, external Web services and legacy systems, Speer said.

As well as hosting a Web-based search engine, Ask Jeeves makes its technology available to corporate customers as an ASP. The company has about 40 customers using a version of its enterprise software, which is delivered as a service and hosted on Ask Jeeves' servers.

The new database search feature could add a much-needed tool for Web users going through a Web site to find information stored on a back-end database, said Tom Topolinski, vice president of software research at Gartner.

"If Ask Jeeves is successful in integrating Octopus' technology with their applications, the potential for self-help capabilities will increase for many of the CRM and enterprise application software products on the market today," Topolinski said.
Read more on Business applications