IBM expands Web services tools
Computer giant IBM has released several new tools for developers working on Web services applications, including version 3.0 of...

Download this free guide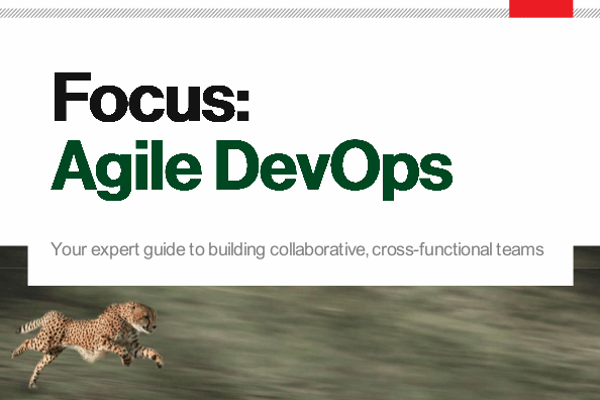 How can your business benefit from DevOps?
Let's take a look at six of the development practices that Disciplined Agile Delivery recommends for disciplined DevOps teams.
By submitting your personal information, you agree that TechTarget and its partners may contact you regarding relevant content, products and special offers.
You also agree that your personal information may be transferred and processed in the United States, and that you have read and agree to the Terms of Use and the Privacy Policy.

Computer giant IBM has released several new tools for developers working on Web services applications, including version 3.0 of its Web Services Toolkit.



The company claims its research suggests that companies that are considering implementing Web services encounter "two major roadblocks": the profitable provision of Web services, and providing Web services securely.

According to Scott Cosby, IBM's manager for Web services marketing, the newly-released tools are designed to address security concerns and streamline the administration of a Web services hosting environment.

IBM's updated Web Services Toolkit features a number of upgrades, including SoapConnect for Lotus, a software hook for connecting Web services to IBM's Lotus Domino and Notes programs.

Also included in the Web Services Toolkit is IBM's new Web Services Hosting Technology, which is also available in a standalone tool. Aimed at service providers, the Web Services Hosting Technology is intended to aid developers in implementing Web services provision, and in handling tasks such as user authentication and billing.

Another new tool, Web Services Gateway, is a middleware component designed to help network administrators control and audit data access across firewalls, Cosby said.

The Web Services Toolkit 3.0, Web Services Hosting Technology and Web Services Gateway are available for free, 90-day trial download at IBM's alphaWorks Web site for developers, a forum the company uses for testing in-development technologies.

Cosby said that IBM will eventually integrate the Web Services Hosting Technology and the Web Services Gateway into its WebSphere Commerce suite.

Further information
IBM alphaworks: www.alphaworks.ibm.com
Read more on Web software