It's official - Nas offers better value than San
Network Attached Storage systems are better value than Storage Area Networks claims a total cost of ownership study.
This Article Covers
RELATED TOPICS

Download this free guide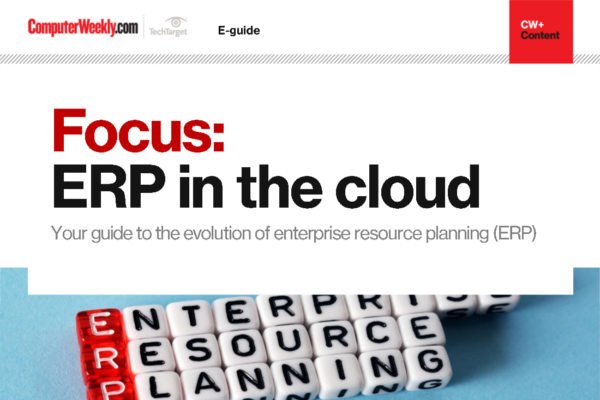 Are you keeping up with the ERP evolution?
Read about the new best practices for the ERP systems and how to tackle the growth of ERP integrations.
By submitting your personal information, you agree that TechTarget and its partners may contact you regarding relevant content, products and special offers.
You also agree that your personal information may be transferred and processed in the United States, and that you have read and agree to the Terms of Use and the Privacy Policy.

Network Attached Storage systems are better value than Storage Area Networks claims a total cost of ownership study.



The Database Storage Solutions TCO study, by Input, claims that the Nas architecture "delivers the combined benefits of lower cost and higher data availability". The study claims that the total cost of owning the Network Appliance Nas offering is at least 70% lower than owning San solutions from Compaq, EMC, or Hitachi Data Systems (HDS).

Input's study also claims that Nas systems offer better utilisation of database storage administrators' time than Sans. It stated that while San solutions "afforded roughly 50% of administrators' time for value-added tasks, 89% of the Nas administrator's time was available for the same tasks." Also, 50% more time was spent on routine tasks in a San environment, than a Nas one.

When it came to high data availability, the report found that 67% of Network Appliance respondents reported achieving 99.5% availability (the equivalent of 40 hours downtime per year), compared to 25% of Hitachi Data Systems, and 19% of Compaq, respondents respectively. None of the EMC respondents met this threshold, claims Input.

The report also examined per gigabyte total cost of ownership. On this measure Network Appliances Nas product cost 60 to 80% less than Compaq, EMC, or HDS San products. Per gigabyte the Nas data storage solution produced 60% savings over Compaq's data storage solution, and 78% over HDS's storage solution, claims Input.

Some 63 data storage managers, at enterprise sites which used Network Appliances, Compaq, EMC and HDS storage products and which run Oracle RDBMS, were interviewed for the survey. TCO measures include purchase costs, recurring operating costs, and the business cost of downtime.

Separately, an International Data Corporation survey of the worldwide storage market finds EMC continues to dominate the San market, with 37.9% market share (of revenues) down from 39.5% in 2000. IBM is second with 18.2% of the market.
Read more on Business applications