Integration issues still dog major projects
Enterprises implementing CRM, ERP and supply chain management (SCM) projects are being short-changed and poorly advised,...
Enterprises implementing CRM, ERP and supply chain management (SCM) projects are being short-changed and poorly advised, researchers claim.

A study commissioned by data integration experts Kalido has claimed that organisations are not being properly advised about the practicalities and costs of data and information integration.

The survey of 171 Fortune 1000 and Global 500 companies showed that 63% of respondents were planning to implement a data warehouse in the near future; 61% a data/information integration project; 49% a CRM system and 38% a supply chain management system.

But organisations are experiencing high rates of failure because of poor advice they have received. Kalido claims that 96% of the organisations surveyed are frustrated about integration issues.

"Enterprises must strive to establish integration throughout the organisation," said Doug Laney, vice-president at analyst organisation Meta Group. "While enabling technology exists, a change in how a company views its information assets must accompany it."

According to analyst organisation AMR Research, the market for ERP and SCM vendors is currently worth $50bn (£34bn) a year, rising to $90bn by 2005. However, there is no documentation relating to the equivalent spend on integration initiatives.

A report published last week on behalf of BEA Systems found that just 10% of IT directors in the UK considered integration at the planning stages of application development. And of those questioned, 38% said they waited until projects were under way before considering integrating them with the rest of their organisation.

"Enterprises need to understand that in order to gain strategic value from business information, it's vital to connect data to strategic objectives and to deploy it strategically across the enterprise," said Frank Buytendijk, a senior analyst at Gartner.

Download this free guide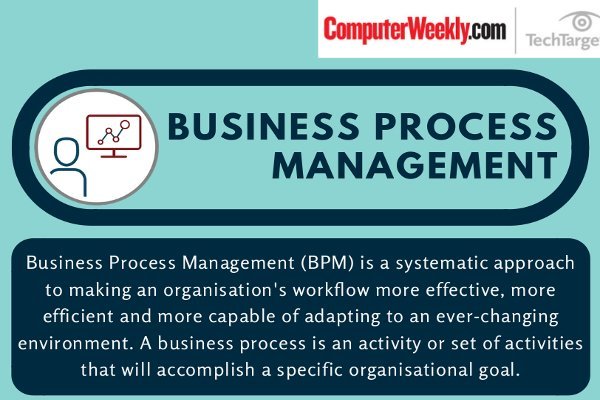 Infographic: Business Process Management
Discover what buyers are telling us about their next business process management buy, including top purchase drivers, top features and the top vendors being considered for purchase.
By submitting your personal information, you agree that TechTarget and its partners may contact you regarding relevant content, products and special offers.
You also agree that your personal information may be transferred and processed in the United States, and that you have read and agree to the Terms of Use and the Privacy Policy.
Read more on Business applications