Sun gives cautious hint of sales upturn
Executives from Sun Microsystems sounded optimistic about hardware sales as they announced new developments in the company's...

Download this free guide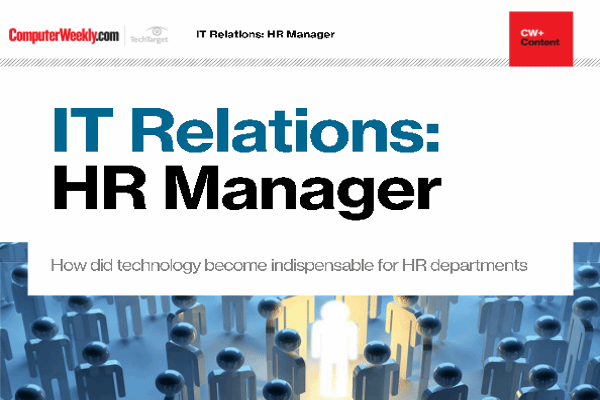 How did technology become indispensable for HR departments
HR and IT departments have begun to work closely together over the last few years. While HR historically has often received limited attention, companies now understand the key role the department plays in the business.
By submitting your personal information, you agree that TechTarget and its partners may contact you regarding relevant content, products and special offers.
You also agree that your personal information may be transferred and processed in the United States, and that you have read and agree to the Terms of Use and the Privacy Policy.

Executives from Sun Microsystems sounded optimistic about hardware sales as they announced new developments in the company's server and storage lines at a conference call with press and analysts.



For the last few quarters Sun has felt the effects of a slowdown in technology spending but said that early sales figures from its second quarter ending 30 December, show the company may be making a slight recovery.

"The good news is that, through week nine of this quarter, order rates are tracking to our internal expectations," said Mike Lehman, vice president of corporate resources and chief financial officer at Sun.

The rate of orders is up slightly from the previous quarter and Sun expects somewhat higher revenue, he added. "We are encouraged by this, as it has been a few quarters since we have been able to state that," Lehman said.

However, Lehman warned that the company does a large amount of business in the later stages of most quarters and said the current state of the economy continues to make predictions difficult.

Sun has carried out about 75% of the staff redundancies it announced in early October and plans to have about 40,000 employees by the end of the quarter, down from 43,000. As a result of the job cuts and facility reductions, Sun expects to take a US$500 million (£351 million) charge, Lehman said.

To help spur sales, Sun has been working to push its 900MHz UltraSparc III processors across its entire hardware line and announced that the Sun Fire 280R entry-level server will now have the speedier chips. Sun's newest high-end and mid-range servers already have the 900MHz chips.

The Sun Fire 280R is now shipping with two 900MHz chips, at a starting price of $22,995 with 2Gbytes of RAM memory and two 36Gbyte internal hard disks. A similar product with 750MHz UltraSparc IIIs starts at $17,995, according to information on Sun's Web site.

Sun also said it plans to introduce new storage technology in January based on tools it acquired through its purchase of HighGround Systems. Sun has previously said the new offerings would involve virtual storage management and next-generation file system technology.
Read more on IT jobs and recruitment