Japan gears up for grid computing
NTT Data is teaming up with Intel, Silicon Graphics (SGI) and Nippon Telegraph and Telephone East (NTT East) to trial grid...
This Article Covers
RELATED TOPICS

Download this free guide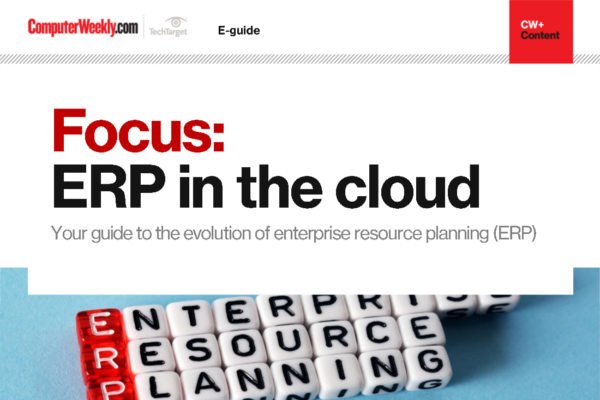 Are you keeping up with the ERP evolution?
Read about the new best practices for the ERP systems and how to tackle the growth of ERP integrations.
By submitting your personal information, you agree that TechTarget and its partners may contact you regarding relevant content, products and special offers.
You also agree that your personal information may be transferred and processed in the United States, and that you have read and agree to the Terms of Use and the Privacy Policy.

NTT Data is teaming up with Intel, Silicon Graphics (SGI) and Nippon Telegraph and Telephone East (NTT East) to trial grid computing in Japan.



The six-month trial will involve one million PCs and will be the first such trial to be conducted in Japan, according to NTT Data.

Grid computing is a way to create a virtual supercomputer by connecting large numbers of PCs in different locations over a shared network. The surplus processor power of each PC is combined to provide large amounts of power for scientific research applications and other data-intensive uses.

The trial will begin in the middle of 2002 and will link about one million computers from households, corporations and academic organisations, NTT Data said.

The research theme will be decided upon after discussion between research and development centres in various fields, including universities, the government and private sectors, the company added.

"We are looking for a research project that will attract many PC users," said Yoshinori Munakata, a spokesman for NTT Data. Although the company is targeting the Japanese market for the trial, it will also invite participants from across the world, he added.

By linking one million PCs - similar in scale to Intel's peer-to-peer cancer research project - the trial's total processing power is expected to match the Intel system's 65 Teraflops (trillions of floating-point operations per second). This is five times more powerful than the fastest existing supercomputer, NTT Data said.

The company hopes to enter the grid computing business of providing low-cost chip performance for corporate users and at the same time return some benefits, as yet undisclosed, to the PC users who are offering their chips.

"We see grid computing services as one of the prospective businesses in the broadband era," Munakata said.

Alongside the tie-up with Intel, SGI and NTT East on technology and marketing, NTT Data is in talks with two major US-based grid computing companies to join the alliance, Munakata added.
Read more on Business applications