Ariba and PeopleSoft target supplier links
PeopleSoft and Ariba have both announced applications designed to allow companies to choose the best suppliers based on price or...
This Article Covers
RELATED TOPICS

Download this free guide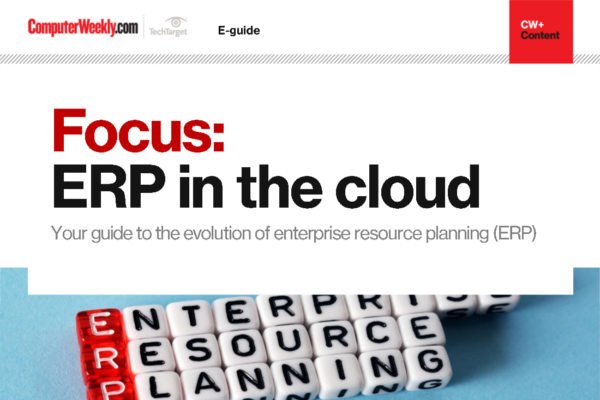 Are you keeping up with the ERP evolution?
Read about the new best practices for the ERP systems and how to tackle the growth of ERP integrations.
By submitting your personal information, you agree that TechTarget and its partners may contact you regarding relevant content, products and special offers.
You also agree that your personal information may be transferred and processed in the United States, and that you have read and agree to the Terms of Use and the Privacy Policy.

PeopleSoft and Ariba have both announced applications designed to allow companies to choose the best suppliers based on price or other factors, and to negotiate better deals to cut costs and improve efficiency.



Market research firm Gartner has estimated that by 2003, 70% of all enterprises will adopt strategic-sourcing technology.

Louis Columbus, an analyst at AMR Research, said companies could save between 25% and 40% on general office supplies, and between 14% and 40% on other indirect materials with a cross-enterprise strategic-sourcing initiative.

PeopleSoft says its 8.4 Strategic Sourcing software can help organisations manage the complex bidding and negotiation process associated with procuring goods, services and large capital expenditures directly.

Traditionally, workflow processes associated with procurement have been manually intensive and paper-based, said Tom Anthony, PeopleSoft's director of supplier relationship management product strategy. "These solutions are designed to allow our customers to analyse their spending," Anthony said. The analysis may shorten the purchasing cycle.

The application is designed to help organisations quickly evaluate the performance of their suppliers, based on user-defined criteria such as cost, warranty, quality and delivery, Anthony said.

In addition, Ariba, which recently revamped its corporate focus around managing corporate spending, has teamed up with CascadeWorks to offer a spending-management solution designed to reduce the cost of procuring temporary workers and consultants.

Ariba says its Workforce enterprise software enables buyers to strategically divert more spending to their preferred vendors.

Ariba Workforce enables time sheets and expenses to be submitted and approved online, checks and balances can a;so be built into the system to avoid overbilling, said Martin Boyd, Ariba's director of product marketing.

Autodesk, a California-based design software and services provider, has used CascadeWorks to save the 1% markup that used to go to a third-party e-billing manager overseeing temporary workers, said Lindsay Myers, the company's senior buyer. The new system "eliminates [the possibility of] us overspending on a purchase order," she said.

According to the Aberdeen Group, e-sourcing benefits include more control over costs, improved profits and top partners becoming clear
Read more on Business applications