SAP decision boosts Java but knocks .Net
SAP's decision to give its full backing to the Sun Java 2 Enterprise Edition Platform (J2EE) is a blow to Microsoft's .Net...

Download this free guide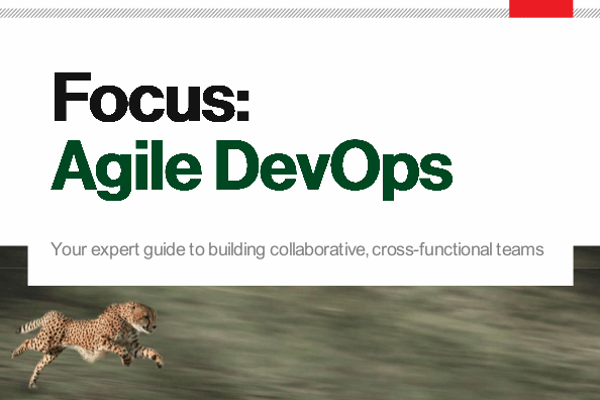 How can your business benefit from DevOps?
Let's take a look at six of the development practices that Disciplined Agile Delivery recommends for disciplined DevOps teams.
By submitting your personal information, you agree that TechTarget and its partners may contact you regarding relevant content, products and special offers.
You also agree that your personal information may be transferred and processed in the United States, and that you have read and agree to the Terms of Use and the Privacy Policy.

SAP's decision to give its full backing to the Sun Java 2 Enterprise Edition Platform (J2EE) is a blow to Microsoft's .Net strategy. But it could be a major boost for the German software maker's clients.



Paul Scott, head CRM consultant at Axon, a UK SAP integrator, said the decision on Java was a great move for users. "It makes SAP more open than ever," he told CW360.com. "Enterprise users of SAP will not have to invest in third-party products to deliver core business functionality from SAP to the desktop."

Scott said that in the past, large enterprises would have run middleware such as BEA's WebLogic WebSphere to provide processing functionality for SAP users over the Net.

"In theory, such middleware won't be needed as J2EE will be the development platform," said Scott. This would save users time and money in delivering SAP for the Internet desktop. "Users will no longer need to use proprietary SAP tools. Instead, they can run standard Java and Javascript," he added.

Ian Knight, vice-president of Europe for SAP hosting firm Blue Stripe, said many e-business platforms used Java instead of programming languages such as C and C++. "Having worked both in C++ and Java, I would say Java has the advantage in terms of portability," he told CW360.com.

Nigel Thomas, director of product marketing at SpiritSoft, a company specialising in Java messaging, said: "In the finance sector everyone is developing in Java."

Thomas said he was not aware of any big bank using non-J2EE platforms. The only place he found Microsoft was in specialist areas such as the graphical workstations used on trading desks.

The move by SAP highlights the gulf between Microsoft's .Net strategy and the rest of the IT industry. Java does not appear in Microsoft's strategy, despite major industry backing for Sun Microsystems' cross-platform environment.

Since losing out to Sun in the courts over Java licence infringement, Microsoft has actively sought to distance itself from the Sun technology.

The next version of Microsoft's Visual Studio development suite will not include updated Java tools, and the new Windows XP operating system only provides an old copy of Java.
Read more on Software development tools