Microsoft loses out in trademark battle
A small British graphic design company has beaten Microsoft to retain the right to keep its name.

Download this free guide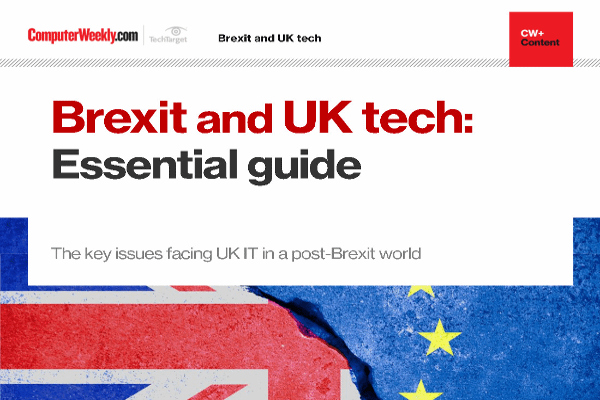 Brexit and UK tech: Essential guide
Find your way in the post-Brexit world and establish priorities in the face of uncertainty
By submitting your personal information, you agree that TechTarget and its partners may contact you regarding relevant content, products and special offers.
You also agree that your personal information may be transferred and processed in the United States, and that you have read and agree to the Terms of Use and the Privacy Policy.

A small British graphic design company has beaten Microsoft to retain the right to keep its name.



Glasgow-based Front Page Design, a 15-strong company with a turnover of less than £1m, won the right to use the name Front Page to promote all aspects of its work after the five-year dispute was settled .

Microsoft accused Front Page Design of trademark infringement when it registered its name in 1995, because Microsoft had recently launched a Web site design package with the same name.

The Trade Mark Registry in London ruled in favour of Front Page Design, however, saying Microsoft's objections were unfounded.

Ian McMillan, the managing director of Front Page Design, said: "We were scared about taking Microsoft on but felt justified. They accused us of making the application in bad faith and said we had no intention of offering Web design as a service, saying we had no clients."

He added: "We have international clients on a multinational level, and if we had lost our name the inference would have been that we were not bona fide."

According to McMillan, Microsoft "embarked on what was tantamount to a dirty tricks campaign", going so far as to deploy the services of undercover sheriff officers in an attempt to undermine Front Page Design's case.

To date, the dispute has cost Front Page Design around £25,000 in legal fees. "It should have just cost us a few hundred pounds to register our name," said McMillan.

Gordon McKenzie, Microsoft Country Manager, Scotland, said: "Trademarks and names are a particularly complex legal area and one in which it is good for all parties to have clarity from the courts. Microsoft now looks forward to studying respectfully the details of today's ruling."