Zurich to move IT staff to IBM
Nearly half of Zurich Financial Services' UK staff are set to transfer to IBM in a multimillion-pound outsourcing deal.
Nearly half of Zurich Financial Services' UK staff are set to transfer to IBM in a multimillion-pound outsourcing deal.
Nick Huber
The proposed deal, due to be finalised in May, will cover systems development and support. It is part of a drive to cut costs and streamline services.

Download this free guide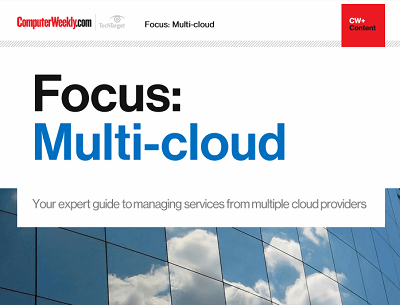 The maturity of the enterprise public cloud
Many IT leaders are increasingly coming round to the idea that sourcing services from one or more providers might be the best way to go. Join us as Computer Weekly takes a closer look at the multi-cloud approach and what providers are doing to capitalise on the trend.
By submitting your personal information, you agree that TechTarget and its partners may contact you regarding relevant content, products and special offers.
You also agree that your personal information may be transferred and processed in the United States, and that you have read and agree to the Terms of Use and the Privacy Policy.
About 800 of Zurich's 1,800 IT staff are expected to transfer to IBM Global Services and no job losses are expected. The agreement is Zurich's first major outsourcing deal in the UK.
A spokeswoman for Zurich said that most of its IT staff had a good idea whether or not they would transfer to IBM under the deal. She explained that the company wanted to focus on its core business. "There are a lot of pressures within the financial services industry for greater efficiency and cutting costs. We are not a specialist IT company," she said.
However, she said the company has not yet agreed a target for cost savings under the proposed deal.
Union leaders have backed the agreement amid fears that Zurich could axe IT jobs in the drive to cut costs. In 1998, Zurich acquired Allied Dunbar and Eagle Star, which were formerly part of BAT Industries.
"We were aware that Zurich has had proliferating IT systems and our greatest fear was that there would be job losses," said Alan Wood, general secretary of the Union of Finance Staff. "This deal seems to offer the best of all worlds and staff are comfortable about moving to IBM."
However, Wood stressed that the terms and conditions of the deal still had to be negotiated and added that "the devil lay in the detail".
Analysts said the Zurich deal illustrated the robust growth of IT outsourcing in the insurance sector.
Last December Liverpool Victoria Friendly Society outsourced its entire IT infrastructure and services to EDS in a 10-year £200m contract.
nick.huber@rbi.co.uk
Read more on IT outsourcing