Brussels VAT move expected to meet stiff opposition



The European Commission is set to urge member governments to back changes in taxation that will slap VAT on e-commerce services.
But the...
The European Commission is set to urge member governments to back changes in taxation that will slap VAT on e-commerce services.
But the proposal is expected to meet opposition from some governments, including the UK, and could hold up any agreement on e-commerce taxation for most of this year.

Download this free guide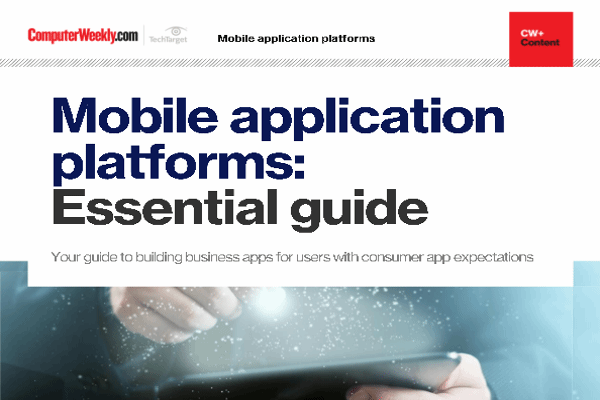 Building business apps for users with consumer app expectations
One of the mantras of modern enterprise application development is that business applications should be as easy to use as mass market consumer applications. In this guide, Computer Weekly examines the issues around mobile applications and the platforms emerging to help developers.
By submitting your personal information, you agree that TechTarget and its partners may contact you regarding relevant content, products and special offers.
You also agree that your personal information may be transferred and processed in the United States, and that you have read and agree to the Terms of Use and the Privacy Policy.
In addition, the moratorium on internet taxation enjoyed by e-commerce companies has stirred tax-paying traditional "bricks and mortar" companies such as giant retailer Wal-Mart to call for tax harmonisation.
As governments cannot reduce taxes on physical goods without affecting their tax revenues, that could mean an end to the moratorium.
The European tax changes were discussed late last year at a meeting of the US Advisory Commission on Electronic Commerce in San Francisco, and by the European E-Business Tax group, whose backers include Cisco, DHL and Microsoft.
The VAT changes could introduce a single site for VAT registration for firms selling e-commerce-based services into the European Union, rather than having to register in 15 different states.
But a single registration could cause problems, because different countries have different VAT rates. Luxembourg's rate is just 15% while Denmark's is 25%. The UK, at 17.5%, is in the middle range. The amount collected in the country of registration would then have to be allocated to other countries into which electronic services are sold, which would be an administrative nightmare for all involved.
Although the UK might be expected to support the single registration move, the Government is believed to be against the proposal because it does not want to see tax policies being driven from Europe. Harmonisation of VAT rates is believed to be a prerequisite for any single registration system.
In the US, the Advisory Commission remains undecided on Net taxes and has put off decisions until its next meeting in Dallas in March. Three options are currently in place for taxation of internet access:
Extend the current moratorium against Net taxes for five years.
Have a complete ban on internet taxes.
Permit individual US states to levy taxes.
Read more on Business applications