News
Stay informed about the latest enterprise technology news and product updates.
Virtual server deployment improves app response times for GE Shipping
GE Shipping with a 40 ship fleet sailing across the world got rid of degraded app performance and infrastructure silos with a virtual server deployment.
Shipping major The Great Eastern Shipping (GE Shipping) was facing severe application performance issues when accessing shipping documents hosted on its Microsoft SharePoint server. These documents are critical to the business of the company, which has close to 40 ships sailing across the world primarily transporting crude oil and petroleum products.

Download this free guide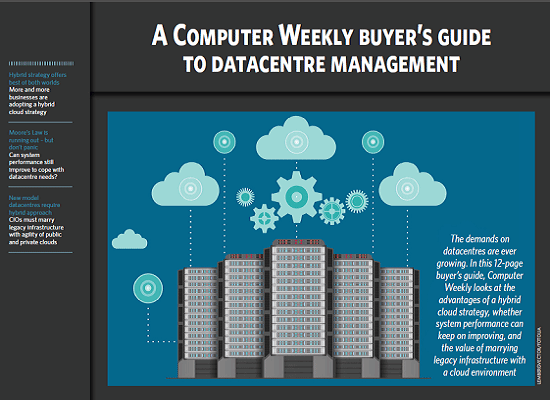 Moving past puberty: Hybrid Cloud for the mature
73% of organisations are pursuing a hybrid cloud strategy, yet only 31% have a repeatable, optimised or managed strategy. Learn how to move forward beyond hybrid cloud puberty.
By submitting your personal information, you agree that TechTarget and its partners may contact you regarding relevant content, products and special offers.
You also agree that your personal information may be transferred and processed in the United States, and that you have read and agree to the Terms of Use and the Privacy Policy.
Need for a virtual server deployment
"It is critical for us to have fast and constant access to e-mail and documents hosted on SharePoint. However the response time of the application had gradually degraded owing to the legacy nature of the IT infrastructure," informs Anjan Deb, Head – IT, The Great Eastern Shipping. This created several performance issues.
The company was also planning to add a few new applications to its existing application stack. For this, the company would have to deploy additional physical resources to meet current requirements and provision for future. It also faced space constraint at its Mumbai-based data center. Therefore a virtual server deployment was the only way out.
Implementing virtualization
In January 2009, GE Shipping initiated virtual server deployment along with Wystek Systems Technologies as its implementation partner. After evaluating various virtualization solutions including Microsoft's Hyper-V, GE Shipping zeroed in on VMware for the virtual server deployment.
The company along with VMware and Wystek carried out a detailed analysis to determine its application and physical resource stack to determine present and required resource utilization levels and response times prior to the virtual server deployment. It also helped GE Shipping determine the necessary physical resource requirements for the virtual server deployment.
In the first phase, the company started the virtual server deployment for its DR site. "Our DR operations are co-located with Ctrl-S at Hyderabad. We chose to go with the virtual server deployment first at the DR infrastructure. Since it is non-production infrastructure, its unavailability due to any issues during the implementation would not have a direct impact on the business," informs Deb.
He further informs that increase in server requirements at the DR site meant, adding additional servers which would increase the co-location costs. Hence a virtual server deployment at the DR location was a better option.
After successfully implemented VMware at its DR site within nine months (September 2009), the company virtualized its production data center in Mumbai. While the DR infrastructure at that point did not have High Availability built into the virtualization layer, the production infrastructure required high availability. Hence the company implemented the High Availability (HA) offerings from VMware at the production environment during the virtual server deployment to ensure the same.
Virtual server deployment benefits
The company completed the virtual server deployment at the production site by September 2010. Post implementation GE Shipping has managed to consolidate 30 of its physical servers into four virtualized physical servers at the production site. The DR site has 15 physical servers consolidated into two virtualized rack mounted physical servers. All of its production applications including an in-house ERP application called Ship Manager are running on the virtualized infrastructure post the virtual server deployment. The CPU utilization levels have gone up from 20% to 90%. It has also brought down resource provisioning time from three hours to less than 15 minutes.
More importantly the virtual server deployment has allowed the company to save on physical resource and infrastructure provisioning costs at its primary data centre. At its DR site, the virtual server deployment has helped the company reduce co-location costs associated with adding more racks to meet the business requirements. Rack space requirement has come down from 3 to 2 racks.
Also, data backup window has reduced by 50 percent, since the server instances and data backup are consolidated into the same storage pool.