Server refresh cycles may get longer
Having seen the evidence, some enterprise IT shops may experiment with holding onto servers for longer than in the past, Gartner analysts said.
This Article Covers
RELATED TOPICS
LAS VEGAS -- With the recession under their belts, some data center managers have moved toward longer server refresh cycles. Instead of the three- to four-year cycles that were common before 2008, they have pushed the interval to five and even six years.

Download this free guide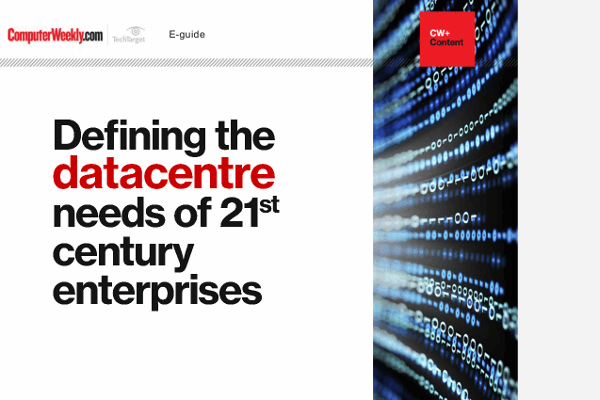 Defining the datacentre needs of 21st century enterprises
A collection of our most popular articles on datacentre management, including: Cloud vs. Colocation: Why both make sense for the enterprise right now; AWS at 10: How the cloud giant shook up enterprise IT and Life on the edge: The benefits of using micro datacenters
By submitting your email address, you agree to receive emails regarding relevant topic offers from TechTarget and its partners. You can withdraw your consent at any time. Contact TechTarget at 275 Grove Street, Newton, MA.
You also agree that your personal information may be transferred and processed in the United States, and that you have read and agree to the Terms of Use and the Privacy Policy.

When it comes to server refresh cycles, "there's no absolute law of physics that impact the number of years you picked," said Carl Claunch, the vice president and distinguished analyst for Gartner Research at the Gartner Data Center Conference. When the recession hit, many enterprises decided to postpone server refreshes for a year or two, "and we all lived another year, and the world didn't go into flames."
The widespread deployment of virtualization has further emboldened data center managers in this direction. "We're not buying as much white space as we were," Claunch said, referring to virtualization's ability to boost server utilization.
VMware is our [server] refresh platform.

IT director a large retail food chain
Another Gartner analyst went one step further: to consider upgrades in place – upgrading servers with the latest high-powered multicore chips, rather than doing a wholesale server refresh. Processor manufacturers keep releasing ever more cores per processor, driving compute densities, said David Cappuccio, Gartner's managing vice president and chief of research for infrastructure. "Perhaps there's no money to build, but is there money to retrofit?" he said.

Virtualization protract server refresh cycle
Conference attendees, however, were mixed on these suggestions. On the topic of server refresh cycles, one attendee, an IT director at a large retail food chain, said he agreed server refresh cycles had lengthened by about a year, thanks to virtualization.
"VMware is our refresh platform," he said. As demand for new applications comes, new blades are brought intothe virtualization resource pools, and old blades fall off the end.
But for others, existing business processes would make it difficult to consider longer refresh cycles, much less in-place upgrades.
For some data centers, existing business processes make it difficult to consider longer refresh cycles.

Simply put, "We lease all our equipment," said the IT director at a Fortune 100 manufacturing firm, eliminating any flexibility surrounding server refresh cycles and in-place upgrades.
Likewise, accounting processes could thwart changes such as in-place upgrades, said John Toner Jr., the associate director for IT at Verizon Wireless data center site operations. "We wouldn't do that because of capital depreciation rules," Toner said, explaining that it would extend a server's life in the depreciation cycle. Further, the data center team is wary of overly dense virtualized servers, lest they take up less floor space, he said.
"If I virtualize, I start to lose floor space, and if I lose floor space, it prevents me from putting something else in."
But some smaller organizations save money by upgrading server processors rather than refreshing the entire platform. Matt Lavallee, a director of technology at MLS Property Information Network in Shrewsbury, Mass., told SearchDataCenter.com in October that his firm upgrades its Hewlett-Packard DL585s with new AMD processors once a year. "We do this in particular with our eight-way boxes, where there is so much investment in the total asset and [where] the upgrade is one-tenth the cost of replacing the server for the new speed," Lavallee said.
Let us know what you think about the story; email Alex Barrett, News Director at abarrett@techtarget.com, or follow @aebarrett on twitter.