Risky Business #88 - the McColo washup
This week's edition of Risky Business looks at the repercussions of McColo's banishment from the Net.
This week's edition of Risky Business is sponsored by Check Point Software Technologies and hosted, as always, by Vigabyte virtual hosting.
On this week's show we're taking a fresh look at "bulletproof" hosting services. Just last week a California-based hosting company, McColo, was de-peered by its upstream providers for hosting bot net command and control servers.

Download this free guide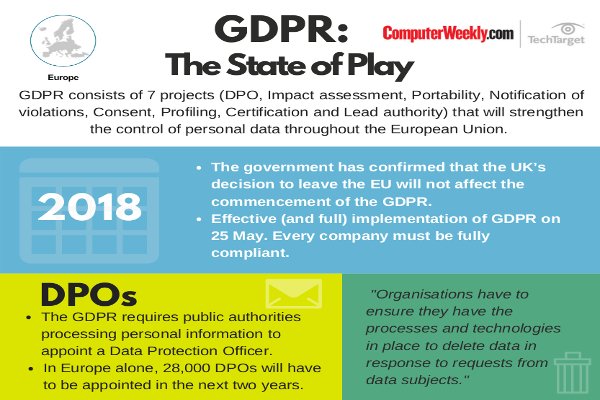 Infographic: GDPR - The State of Play
Get the latest information on how GDPR is going to affect your business and how to avoid any unwanted fines with this simple infographic.
By submitting your personal information, you agree that TechTarget and its partners may contact you regarding relevant content, products and special offers.
You also agree that your personal information may be transferred and processed in the United States, and that you have read and agree to the Terms of Use and the Privacy Policy.
The result? A 65-75 percent reduction in global spam levels.
We'll talk to iDefense Senior Threat Analyst Kimberly Zenz about the closure of McColo and what the lasting effect -- if there is one -- will be.
This week also sees the triumphant return of Munir Kotadia to discuss the week's security news.
And Check Point's Engineering Services Manager, Steve MacDonald, pops in for this week's sponsor interview -- the topic is capacity planning.