News
Stay informed about the latest enterprise technology news and product updates.
Storage virtualization approaches: Selecting the right fit
Confused about the right storage virtualization approach for your business? These storage virtualization tips will help you zero in on the right option.
Although storage virtualization has not really seen rapid growth in India, the technology has definitely seen a slow and steady rise. It's interesting to note at this point that there are many misconceptions in India when it comes to storage virtualization. Its essential to address these issues in order to arrive at the right storage virtualization solution for your requirements.

First of all, the popular presumption is that there are three basic approaches to storage virtualization. The reality is different, since there are four basic types of storage virtualization. These are the in-band, out-of-band, split-path and array controller based storage virtualization approaches. Let's examine each of these approaches along with their pros and cons so that your selection process becomes easier.


Download this free guide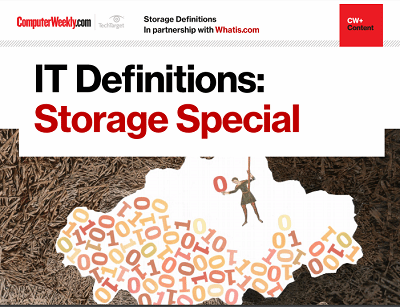 What is storage...and the 14 definitions that you ever wondered about
We've compiled a list of key definitions in storage and data protection to help you make sense of the fast-evolving storage technology landscape.
By submitting your personal information, you agree that TechTarget and its partners may contact you regarding relevant content, products and special offers.
You also agree that your personal information may be transferred and processed in the United States, and that you have read and agree to the Terms of Use and the Privacy Policy.

In-band storage virtualization
The in-band storage virtualization approach consists of a single path from the host to the storage virtualization layer. The storage virtualization layer basically performs four main functions — mapping, control, pulling data, and reading/writing data from the controller. So in the in-band approach all functions take place using one path. The major advantage with in-band storage virtualization is that it has been there for quite some time, as compared to other approaches. Since we always recommend that it's better to implement tried and tested technology, in-band storage virtualization definitely fits the bill. In a price-sensitive market like India, in-band storage virtualization is definitely cheaper to implement.

Looking at the market performance over the past year, it has been observed that most storage virtualization layers tend to be in-band in nature. However, it has its issues too.

Presently, the common concern among CIOs on the in-band storage virtualization front (which has the highest penetration among Indian organizations) is that it might affect performance. It is mainly because every operation is dependent on a single path in this approach.

In-band storage virtualization approaches need a lot of capacity to ensure that performance is not affected. Performance issues can be addressed by adding more cache. Most Indian organizations don't need to concern themselves with this issue since they typically don't have the kind of large storage capacities where performance issues make their presence felt. If an organization has a storage capacity in excess of a Petabyte, only then does it need to start worrying over performance issues.

Out-of-band storage virtualization
In this particular storage virtualization approach, storage management, meta-data management, and data management are separated using different paths. Performance issues are ruled out, since functions are segregated on different paths. If an organization is at a Petabyte level of storage capacity, then it can opt for out-of-band storage virtualization approaches.

Split-path storage virtualization
This storage virtualization approach is quite similar to the out-of-band mode. Split-path solutions perform storage virtualization functions using the storage switch's inbuilt intelligence. Thus, management of data and metadata is achieved using the storage switch's intelligence. This approach is an extremely expensive solution, and I will be really surprised if there is a split-path based storage virtualization installation in India at present.

Array controller based storage virtualization
Since array controller based storage virtualization incorporates the virtualization layer inside a storage controller, it does not require a separate virtualization layer. The controller's intelligence performs mapping and management. It is very hard to classify the array controller approach as either an in-band or an out-of-band storage virtualization approach.

In this approach, the storage controller doubles up as a virtualization layer. Companies like HDS claim fairly good success with the array controller approach. However, it's difficult to say how many of these solutions were bought for storage virtualization purposes, since many might be used just as pure play storage arrays. So the debate should be really between in-band and array controller based storage virtualization approaches if you are on the lookout for a storage virtualization solution.

All storage virtualization technologies presently available in the market are mature, so there is no question about one being superior to the other. So your selection ultimately boils down to the best fit for your requirements and budgets. At present, in-band storage virtualization solutions seem to suit the scenario for 99% of the requirements that we see.

About the author: Aman Munglani is a principal analyst for Gartner, and has tracked the Indian storage market for more than four years. Munglani had a stint with IDC India prior to Gartner.

(As told to Jasmine Desai, Principal Correspondent.)
Read more on Virtualisation and storage