News
Stay informed about the latest enterprise technology news and product updates.
The SAN and NAS combo for data backup efficiency at Lavasa
Lavasa Corp. Ltd. replaces tape-based backup with a combination of storage area network (SAN) and network-attached storage (NAS) for data backup.
For real estate developer Lavasa Corp. Ltd., the construction of a 12,500 acre hill city near Pune has been a mammoth task. IT has been a major enabler of this project, with Lavasa's applications churning out massive amounts of information. As a result of the consequent data backup requirements, Lavasa chose to replace its tape-based backup solution with a combination of storage area network (SAN) and network-attached storage (NAS) to address this challenge.

Download this free guide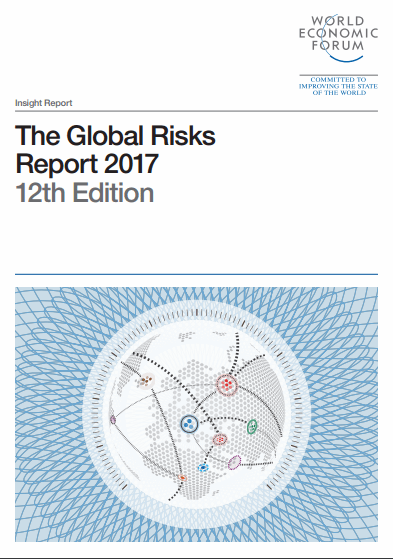 Global Risks Report 2017
Crisis patterns over the past decade have changed dramatically. 10 years ago elements such as civil war and oil prices were the top global risks to take into account. Now we see water crisis and extreme weather events taking control of keeping us up at night. Download this extremely insightful Global Risk 2017 assessment from the World Economic Forum to help prepare you for what you can't know.
By submitting your personal information, you agree that TechTarget and its partners may contact you regarding relevant content, products and special offers.
You also agree that your personal information may be transferred and processed in the United States, and that you have read and agree to the Terms of Use and the Privacy Policy.
The journey
A subsidiary of infrastructure construction firm Hindustan Construction Company, Lavasa is a three-year-old company. In its initial years, Lavasa had simple data backup requirements and backups were performed manually using Microsoft Windows NTBackup. Because tapes were in use for application backups, this used to affect server performance. Lavasa also faced several file backup challenges due to the sprawl of unorganized data. With exponential growth in data due to new applications, data backup became an extremely time-consuming and complex task for Lavasa. In order to address these challenges, Lavasa decided in 2008 to automate its backup processes. Lavasa's approach on this front has been through the implementation of a backup application, backed by a combination of SAN and NAS.
Lavasa needed a combination of SAN and NAS solutions due to the company's unique business requirements. The SAN and NAS are required for two different locations -- its corporate office in Vikhroli, Mumbai, and the hill city project near Pune.
Separate networks are in place for both locations. "We have several disk arrays and tape libraries. It's important to connect all these using a single network, and hence we require the SAN. All the remote locations under Lavasa city should also be connected, which calls for a NAS," informs Vinod Vyas, the chief information officer of Lavasa Corporation.
Lavasa's primary reason to go for a SAN and NAS implementation has been for backup and high availability. "It is a move from unorganized backup and storage to an organized setup," says Vyas.
After an extensive evaluation of three months, Lavasa selected backup products from Symantec Corp. As Lavasa's storage infrastructure is primarily from Hewlett-Packard (HP) Co., Lavasa chose HP StorageWorks 2000fc G2 Modular Smart Array for SAN and HP NAS 1800 for NAS.
Lavasa's backup implementation started in July 2009, and is now in the final stage of quality checks. Wipro Ltd. has been the solution's implementation partner, and will be involved in its management. According to Vyas, there were no significant implementation challenges since Wipro managed the implementation.
Lavasa's backup implementation started in July 2009, and is now in the final stage of quality checks. Wipro Ltd. has been the solution's implementation partner, and will be involved in its management.


,
The solution
According to Abhijeet Wadkkar, the manager of ICT for Lavasa, Symantec's backup application will enable automated backup of Microsoft Exchange's application and desktop laptop objects (DLO). Lavasa uses Symantec Backup Exec Agent for Microsoft Exchange and Symantec Backup Exec Option Desktop and Laptop products.
Earlier, Lavasa provided separate drives to its employees for laptop and desktop backups -- not exactly an organized approach. The DLO will help Lavasa to have centralized and automatic backups of each employee's "My Documents" folder and mail accounts. Physically, both the SAN and NAS boxes are in same premises, but integration is done in such a way that it will serve different locations. SAN will be primarily used for the Lavasa's internal network to take file backups, where as the NAS will be utilized at the city for taking database backup, informs Wadkkar.
Both SAN and NAS boxes have capacities of 2 terabytes respectively. The entire solution cost to Lavasa has been approximately Rs 22 lakh.
Expected benefits
With the new implementation, Lavasa's CIO expects a timely backup, irrespective of whether it is an application or a city-wide network. "We have a common city-wide network that will serve all the businesses in our hill city. At Lavasa city, we already have Fortune Hotel and Apollo hospital. Several educational institutions are also coming up. The NAS solution ensures timely backup of this network at present." says Vyas.
Through reduction of tape drives, Lavasa expects to offset the inefficiencies of tape drives to a great extent. Earlier, offsite tapes and unorganized file distribution systems were a major information security concern. Hence tapes are now used only for archival purposes.
SAN and NAS have also organized Lavasa's file distribution system to a great extent. The company expects that this solution will address its need for the next three years. "It is a scalable solution, so if I want to increase the storage resources it will not be difficult," adds Vyas.
Read more on Disaster recovery