ISCSI storage gets performance makeover
Suppliers, including Ibrix, Mellanox, Alacritech and EqualLogic, are offering juiced-up new iSCSI configurations, while 3PAR, CipherMax and NeoScale boost data security products.
This Article Covers
RELATED TOPICS
Weekly compilation of storage news:
Ibrix and Mellanox debut InfiniBand NAS
Ibrix and Mellanox Technologies have come out with a clustered NAS product that connects to hosts using InfiniBand. InfiniBand is often used in clustered systems in high-performance computing (HPC) environments to connect the members of a server cluster at single-port speeds of 10 Gbps or 20 Gbps, but rarely to connect storage to hosts.

Download this free guide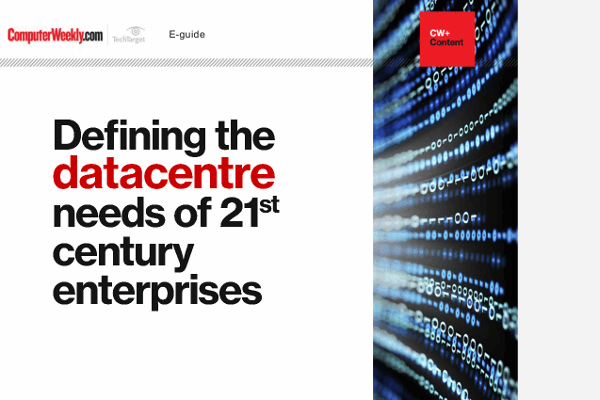 Defining the datacentre needs of 21st century enterprises
A collection of our most popular articles on datacentre management, including: Cloud vs. Colocation: Why both make sense for the enterprise right now; AWS at 10: How the cloud giant shook up enterprise IT and Life on the edge: The benefits of using micro datacenters
By submitting your email address, you agree to receive emails regarding relevant topic offers from TechTarget and its partners. You can withdraw your consent at any time. Contact TechTarget at 275 Grove Street, Newton, MA.
You also agree that your personal information may be transferred and processed in the United States, and that you have read and agree to the Terms of Use and the Privacy Policy.

Alacritech boosts EqualLogic NAS gateway
Alacritech's Scalable Network Accelerators (SNA) have been integrated into Advanced Media Services (AMS) Windows Storage Server NAS Gateways, specifically supporting EqualLogic PS Series iSCSI SANs. Alacritech SNAs are TOE cards that offload the processing of IP traffic from primary storage and server CPUs.

Chelsio juices up FalconStor IP SAN
Chip startup Chelsio and FalconStor have certified Chelsio's S310 10 Gigabit Ethernet (10 GigE) Storage Adapter as interoperable with FalconStor IPStor Enterprise Edition software for RedHat Enterprise Linux 4 (RHEL4). The combination can be used to create a 10 GigE IP SAN.

DataCore bundles IP SAN virtualization
DataCore is packaging up iSCSI versions of its storage virtualization software into Virtual Infrastructure Foundation (VIF) Acceleration Bundles marketed to small and medium-sized businesses (SMB). Bundles include the SAN bundle for SMBs, which wraps up SANmelody virtual iSCSI SAN software, SANmotion for migration and caching algorithms for performance acceleration, starting at $1,000. A business continuity starter bundle for midsize enterprises (SME) adds failover for between $8,000 and $16,000. A disaster recovery starter bundle includes asynchronous IP mirroring and replication, priced from $8,000 to $16,000. A business continuance/disaster recovery bundle includes campus-level failover and long distance replication for between $14,000 and $20,000. Separately, Datacore announced a new SANMelody customer, Australian construction firm Glenvill Group.

EmBoot debuts new Windows iSCSI SAN boot
EmBoot has shipped winBoot/i v2.1, an update to its iSCSI boot-from-SAN product for Microsoft Windows Server 2003 R2 and the forthcoming Microsoft Windows Server 2008. New features include support for Microsoft's Volume Shadow Copy Services (VSS) for quiescing open files while copying boot images, support for writing crash dump results from Windows servers directly to iSCSI storage and the ability to install Windows Server 2008 from DVD.

3PAR adds LDAP support
3PAR has added native support for LDAP, an open source counterpart to Microsoft's Active Directory, which provides end user authentication. Users with LDAP can now use the same console to manage 3PAR's InServ Storage Servers that they already use to manage other LDAP-compatible devices.

LeftHand lands Nikon Europe
ISCSI SAN maker LeftHand Networks announced that Nikon Europe replaced a Fibre Channel SAN with its SANiQ system. Ten remote offices spread across Europe have the IP SANs installed, replicating to a central location.

CipherMax, NeoScale offer key management for LTO-4
CipherMax's CM140T key management software now supports the key management functions for LTO-4 encrypting tape drives and media, as well as line-speed data encryption capabilities for virtual tape libraries (VTL). Elsewhere, NeoScale announced two new APIs for partners to integrate storage products with its KeyVault key management system. The APIs come in two flavors, one for LTO-4 and one for disk.

Spectra Logic adds upgrade paths to tape line
Spectra Logic's new midrange Spectra T200, T380 and T680 tape libraries now offer a direct growth path from 1-to-24 tape drives, 50-to-680 slots of tape media and up to 136 TB of disk storage in one rack-mount unit.

Pharmaceutical firm picks Riverbed
Riverbed reported that Cubist Pharmaceuticals has deployed its Steelhead WAFS appliances on a globally distributed network. The company picked Riverbed to accelerate replication of VMware virtual machine images for disaster recovery.

California school district extends contract with SSP
California's Riverside Unified School district has extended its contract for another three years with a hosted storage provider, School Web Lockers, which specifically services K-12 schools and school districts. The agreement will provide online collaboration and storage services to 46,000 students, teachers and administrators in 45 schools.

Sanz wins $930,000 DoD deal
Sanz has received an approximate $930,000 renewal order for backup, recovery and archive products for a Department of Defense customer. The customer was not named.

MessageLabs launches v3.0 of email archiving service
MessageLabs launched v3.0 of its archiving service. New features include attachment stubbing and support for Microsoft 2007 applications.

Neverfail adds low-end replication
Server failover vendor Neverfail released Neverfail Replicator, designed for business processes that can tolerate some downtime. The product supports failover and failback, LAN and WAN networks, physical and virtual servers, a low-bandwidth module for speeding WAN transfers and a direct upgrade path to Neverfail's higher end products.

Plasmon rebrands Arkivio file migration
Plasmon has partnered with Arkivio to rebrand its file migration software as Plasmon's Archive File Manager, released this week. The software pulls static data off NAS and SAN-based storage and migrates or copies it to Plasmon's UDO Archive Appliance or Enterprise Active Archive.

Get a free quote for your next Email Archiving solution
Read more on Networking hardware