Offline SaaS applications on the rise
As more companies rely on a mobile workforce, SaaS vendor apps are heeding the call. A growing number are offering offline clients that can synchronize with online SaaS applications, allowing your workers to work anywhere, anytime.
Software as a Service (SaaS), the remote software delivery model that depends on a network or Internet connection for functionality, is going offline.

Expect to see SaaS vendors increasingly offering offline versions of their products to accommodate a growing mobile workforce not always able to connect to a corporate network or the Internet.

Download this free guide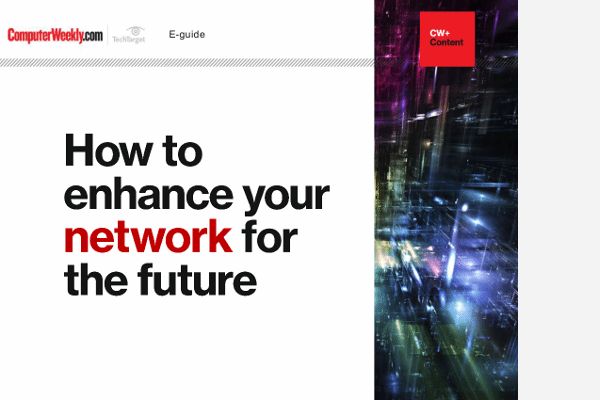 How to enhance your network for the future
Latest on networking developments and directions: NFV, self-optimising networks and IoT enabled smart cities
By submitting your email address, you agree to receive emails regarding relevant topic offers from TechTarget and its partners. You can withdraw your consent at any time. Contact TechTarget at 275 Grove Street, Newton, MA.
You also agree that your personal information may be transferred and processed in the United States, and that you have read and agree to the Terms of Use and the Privacy Policy.

"There's no real issue when people are working in the office or at home," said Phil Wainewright, CEO of Procullux Ventures, a London-based strategic marketing company. "But when you're traveling, staying in hotels, attending conferences, visiting customer sites, productivity just dives if you can't work offline."

Wainewright said some leading SaaS vendors, such as Salesforce.com Inc. and NetSuite Inc., have offered offline capabilities for some time, "but it's tended to be quite limited in functionality. What we're now talking about is having the same functionality offline as online, and then refreshing the information on reconnection. That's a much more sophisticated concept."

Some SaaS vendors are diving right in.

ThinkFree Corp. in San Jose, Calif., provides a free, online office productivity suite with a free gigabyte of storage. Not only is the online version free, but its online nature also allows users to publish and collaborate freely with each other.

ThinkFree generates revenue from its online product through advertising. It also sells a server-based enterprise edition. However, until now, the 230,000 users of ThinkFree's online software have been unable to use it without an Internet connection. That will change in the spring.

"In March we are planning to launch a premium edition that is subscription-based and that will offer offline access to the applications," said Jonathan Crow, director of marketing at ThinkFree. "Basically, we're taking the power of the applications written in Java and allowing customers to use those Java versions offline. Then when they reconnect to the Internet they can synchronize with [their online account]."

Crow said his company will roll out a single-user consumer version first, followed closely by a small and medium business version that will offer group management and file and folder security.

Demand for an offline version of ThinkFree came from the company's users, Crow said.

"One of the things we heard over and over again is that ThinkFree online is great, but people still need to use it offline and they're willing to pay for that availability. There are still a lot of places in the world that aren't wireless and you can't get connected. For the traveling professional especially, you have long airline flights on which they need to be productive."

Jeff Kaplan, managing director of THINKstrategies Inc., a Wellesley, Mass.-based SaaS consultancy, said the growth of offline SaaS solutions is a natural evolution in the market, a recognition that not everyone has access to the Internet when they need to use SaaS software. He said applications that depend on real-time information will be little affected by this trend.

"It has more to do with those applications where users are interested in taking advantage of applications to get their own jobs done, and the timeliness of doing the work requires that they have immediate access to applications, but the need for that work to be logged in a central depository can be delayed," Kaplan said.

Liz Herbert, senior analyst at Cambridge, Mass.-based Forrester Research Inc., said the trend won't affect applications that serve office-based personnel, such as human resources and financial department workers. But sales staff and field personnel who spend time on the road will appreciate offline applications. This is why many SaaS CRM vendors have already had some tools with limited offline functionality.

Sean Kearney, director of training and performance management at Time Warner Cable Inc., uses ThinkFree's online product. With the offline desktop version on the verge of release, he said he thinks it might find a place in his company, where Kearney directs training design, development and delivery for Time Warner's call center employees and field personnel.

Kearney said an offline version of ThinkFree would be welcome. "I have a heck of a time getting Wi-Fi to run on my laptops running Fedora and Ubuntu Linux," he said. "An offline version of ThinkFree will make it much easier to work untethered, knowing that when I reconnect the Ethernet line, I am back in business without skipping a beat."

Kearney said he may use ThinkFree's offline product to boost collaboration among the 1,400 employees he helps train at Time Warner.

"We used to use wiki software to encourage collaboration, but we will be considering moving these activities over to ThinkFree as well," Kearney said. "Once they release a desktop version that syncs up with the remote content, we have great opportunities to take another step in our work."

Socialtext Inc., a Palo Alto, Calif.-based vendor of enterprise wiki technology, has announced Socialtext Unplugged, an offline version of its wiki application. With the click of a button, users can download an entire wiki as a Zip file, and edit and write entries for the wiki while offline. When connected to a network again, the user can click another button to automatically synchronize changes made offline with the online wiki.

"This is a natural part of Enterprise 2.0 growing up," Socialtext CEO Ross Mayfield said. "First, we had to support the continual connected user. We did that with the wiki. Next, we had to support the occasionally connected user. It used to be the default that they developed software for the client. Now you develop software for the server. And eventually it will be developed for the server with multiple clients."

Let us know what you think about the story; email: Shamus McGillicuddy, News Writer
E-Handbook

E-Handbook

E-Handbook
Read more on IT for small and medium-sized enterprises (SME)