HDS quietly snaps up Sun's 6920 virtualisation product
Multiple industry sources say it's a done deal: HDS has taken the ailing 6920 business off Sun's hands, possibly in exchange for a tighter business relationship between the two.
Hitachi Data Systems (HDS) has quietly become the buyer of Sun Microsystems Inc.'s ailing 6920 virtualisation product, a technology it picked up with the acquisition of Pirus Technologies for $160 million in 2002, multiple industry sources said.

Though sources said the deal is effectively done, the financial terms were not available. Analysts said the move could mark a smart divestment for Sun and a tightening of the business relationship between the two companies.

Download this free guide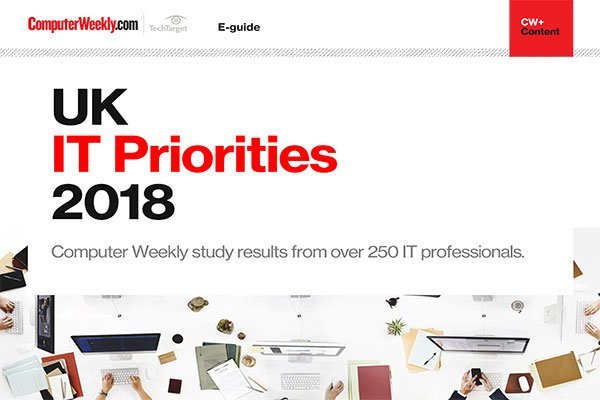 UK IT Priorities 2018 survey results
Download this e-guide to discover the results of our 2018 UK IT Priorities survey, where IT leaders shared with us what they are going to be investing in over the coming 12 months.

By submitting your personal information, you agree that TechTarget and its partners may contact you regarding relevant content, products and special offers.

You also agree that your personal information may be transferred and processed in the United States, and that you have read and agree to the Terms of Use and the Privacy Policy.

"This wouldn't be about HDS acquiring a product that they're going to go out and promote heavily," said Greg Schulz, founder and analyst with the StorageIO Group, adding that he was not privy to the deal. "This would be about the opportunity for HDS to sell more products where the 6920 was being offered and to continue to offer support to existing users of the product."

What existing users there are for the 6920 remains in doubt -- the product never achieved much success in the midrange virtualisation market. "It's been very hard to locate 6920 customers," said a source close to the deal. "I think there might have been one I heard of, who was using it as cheap disk, without using the virtualisation piece."

Some experts have questioned why HDS would want to purchase a less successful midrange virtualisation product when it already has the high-end TagmaStore virtualisation offerings.

"If in fact they have bought it, then it would strike me as a preemptive defensive move to maintain control of the intelligent storage controller market," said Brad O'Neill, senior analyst with the Taneja Group.

"One thing I can say about the 6920 is that it has a powerful user interface," said John Webster, principal IT advisor for Illuminata Inc. "That may be something HDS is looking for." Webster said the strength of the interface is the ability to make multiple mirror copies of data, update those mirrors, and make and track snapshots for different types of arrays through one screen.

More behind-the-scenes information on HDS

HDS's upcoming announcement on the new high-end TagmaStore, code-named Broadway, hasn't been fully detailed yet, according to sources who asked to remain unidentified. Previous reports have focused on hardware features, but Broadway will also include new software features, sources said.

Most prominent among the new features of Broadway is new "dynamic provisioning" software, which allows for the installation and format of new disks without downtime. Thin provisioning will also be offered with the array. Both of these are features that new midrange arrays, such as 3PARdata Inc.'s Inserv and EqualLogic Inc.'s PS Series, have been winning on against the legacy vendors, but lately, the big guys have been catching up -- EMC Corp. also announced features meant to compete with upstart startups in its last Clariion refresh in October (See, EMC plays catch-up with Clariion, Oct. 23) .

Existing software features will also be updated in Broadway, according to the information given to SearchStorage.com. HDS' Universal Replication (HUR) and ShadowImage will both be able to support more volumes and replication pairs to keep up with the increase in the array's capacity, and HUR can support consistency groups across up to four Broadway systems in either a two or a three data center configuration.

Finally, the ability to externally attach storage via FICON ports has been added, making it easier for z/OS mainframe customers (among the chief consumers of high-end storage like TagmaStore and Symmetrix) to create tiered storage infrastructures.

Neither HDS nor Sun would confirm or deny reports about the 6920; HDS also declined comment about the upcoming Broadway announcement.
Read more on IT for small and medium-sized enterprises (SME)