Most businesses shun public cloud but consider private cloud
UK businesses are considering the introduction of private cloud platforms while waiting for the public cloud market to mature, according to research from analyst firm Quocirca.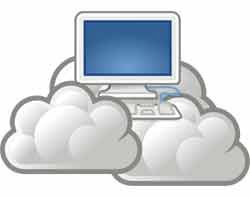 UK businesses are considering the introduction of private cloud platforms while waiting for the public cloud market to mature, according to research from analyst firm Quocirca.

Download this free guide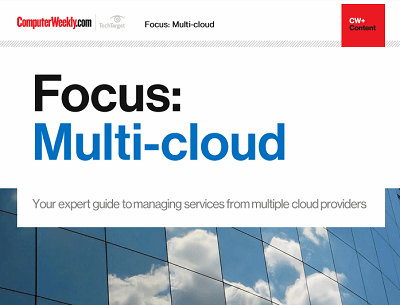 Mixing and matching your cloud options
Many IT leaders are increasingly coming round to the idea that sourcing services from one or more providers might be the best way to go. From a cost and resiliency perspective, some workloads might work better in one cloud over another. Or a certain provider might boast some functionality that suits a particular process the enterprise is looking to implement, but falls short in other areas, prompting the company to adopt a mix-and-match procurement strategy. Join us as Computer Weekly takes a closer look at the multi-cloud approach and what providers are doing to capitalise on the trend.
By submitting your personal information, you agree that TechTarget and its partners may contact you regarding relevant content, products and special offers.
You also agree that your personal information may be transferred and processed in the United States, and that you have read and agree to the Terms of Use and the Privacy Policy.
The survey of almost 1,000 organisations, including 101 UK companies, shows that almost half are positive about using the cloud as part of their IT platform, compared with 10% which consider cloud as a "passing fad".
Some 45% of respondents are considering the use of private clouds, either in private, co-located or external datacentres. Only 14% want to use purely public cloud services, such as Google App Engine and Microsoft Azure, with 8% thinking about a hybrid mix of public and private.
---
Click here to download the full research (requires registration)
---
The research also shows that 25% of respondents believe the cloud market is yet to reach maturity, expecting early offerings to be overtaken by cloud platforms developed by IBM, HP or Oracle.
Rise of hybrid
Quocirca believes more companies will opt for hybrid cloud services, moving more towards the public cloud, to reduce maintenance costs and ownership issues, and to increase flexibility.
Bob Tarzey, director at Quocirca, says opting for a hybrid environment will allow businesses to ensure future access to new services and allow unpredictable costs to be managed externally.
Some sectors have shown greater adoption of cloud services, with the telecoms sector leading, followed by utilities.
"Many utilities companies have very large computer systems and there has long been a need to optimise these to gain benefits through consolidation and higher utilisation rates on IT assets," said Tarzey.
Financial services companies show the lowest propensity for cloud computing services, which Quocirca suggests could reduce opportunities for companies in the sector to cut costs and innovate.
Fears over cloud security also rated highly among public sector organisations.
Education needed to tackle security concerns
Overall, UK companies' positive considerations of cloud-based services were undermined by security concerns. Tarzey suggests education is needed to dispel fears of data loss after so many high-profile media reports of compromised citizen data.
"Data can be managed in multiple different ways, such as anonymisation, using hash keys between different data sets or secure data vaults to minimise security risks," he said.
Quocirca says organisations also overlooked the common use of cloud-based services within businesses, such as Google Maps, or Concur and KDS Systems for cloud-based expenses management.
"Failure to consider cloud as part of the mix may have a strong negative impact on the capability of the business to operate successfully within its market," said Tarzey.
Read more on IT outsourcing