Google launches Google Wallet for NFC mobile payments
Google has announced an application that turns mobile phones into a virtual wallet in partnership with Citi, MasterCard, First Data and Sprint.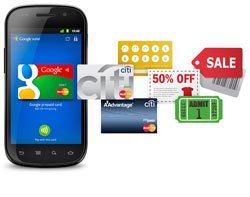 This Article Covers
RELATED TOPICS
Google has announced an application that turns mobile phones into a virtual wallet in partnership with Citi, MasterCard, First Data and Sprint.
Google Wallet uses near field communication (NFC) to make secure payments simply tapping the phone on any PayPass-enabled terminal.
Initially, Google Wallet will support mobile payments with a PayPass-eligible Citi MasterCard and a virtual Google Prepaid card.
"Because Google Wallet is a mobile app, it will do more than a regular wallet ever could. You'll be able to store your credit cards, offers, loyalty cards and gift cards, but without the bulk. When you tap to pay, your phone will also automatically redeem offers and earn loyalty points for you. Someday, even things like boarding passes, tickets, ID and keys could be stored in Google Wallet," Google said in a blog post.

Download this free guide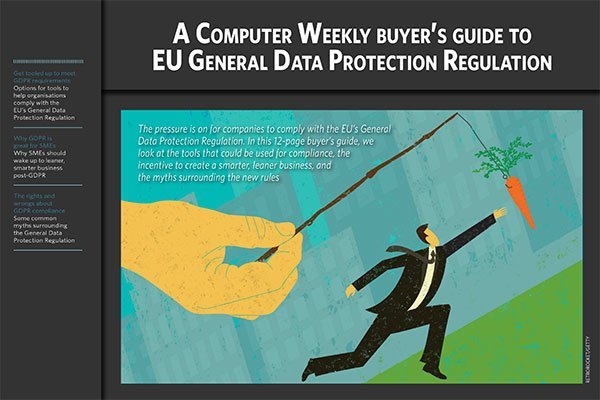 Computer Weekly's Buyer's Guide to GDPR Part 2
In this 12-page buyer's guide, we look at the tools that could be used for compliance, the incentive to create a smarter, leaner business, and the myths surrounding the new rules.
By submitting your personal information, you agree that TechTarget and its partners may contact you regarding relevant content, products and special offers.
You also agree that your personal information may be transferred and processed in the United States, and that you have read and agree to the Terms of Use and the Privacy Policy.
Google Wallet will require an app-specific PIN and in the first release, all payment card credentials will be encrypted and stored on a chip - the secure element, separate from the Android device memory and which is only accessible by authorised programs.
For businesses, Google Wallet is an opportunity to strengthen customer relationships by offering a faster, easier shopping experience with relevant deals, promotions and loyalty rewards, the company said.
"Today, we've joined with leaders in the industry to build the next generation of mobile commerce," said Stephanie Tilenius, vice-president of commerce and payments at Google.
"With Citi, MasterCard, First Data and Sprint we're building an open commerce ecosystem that, for the first time, will make it possible for you to pay with an NFC wallet and redeem consumer promotions all in one tap, while shopping offline," Tilenius said.
Google Wallet, currently being tested in the field, will be available to consumers in a few months. However, Google did not give an exact date.
Google is also testing a variety of consumer deals, such as discounts on shoes discovered on a Google search advertisement.
Google Wallet will only be compatible with the Nexus S 4G, available on Sprint, but the company says it plans to expand support for more phones.
At the launch in New York, Google and its partners invited additional issuing banks, payment networks, mobile carriers, handset manufacturers, point-of-sale systems companies and merchants to join the initiative, emphasising that the initiative is built on an open commerce ecosystem to promote choice and innovation.
Read more on E-commerce technology