Avis CIO hands in the keys after three years at the wheel
Adam Gerrard is to leave the post of chief information officer of Avis after three and a half years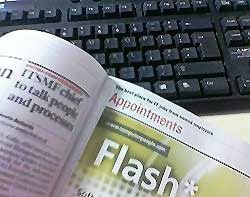 Adam Gerrard is to leave the post of chief information officer of Avis after three and a half years at the car rental firm, Computer Weekly can reveal.

Download this free guide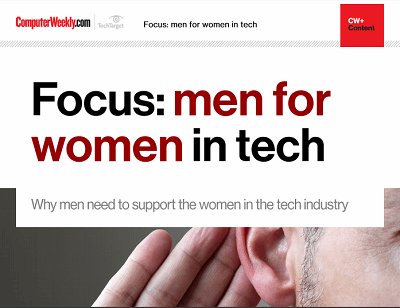 Men for women in tech
This guide showcases some of the men who are helping women to progress in the technology industry and the methods they are using to do so.
By submitting your personal information, you agree that TechTarget and its partners may contact you regarding relevant content, products and special offers.
You also agree that your personal information may be transferred and processed in the United States, and that you have read and agree to the Terms of Use and the Privacy Policy.
He had recently put together a plan for a large-scale IT revamp, which would add €25m to the existing budget of €53m over the duration of the programme. The company concluded the investment could not be justified, opting for a gradual funding approach.
Gerrard said the decision will stretch the changes over a three- to four-year period. The impossibility of delivering the IT transformation in a shorter time-scale prompted Gerrard's decision to leave.
"My vision was to do the IT transformation much quicker and I definitely wanted to be part of it. But because of the complexity we have at Avis, it would be quite expensive to fund it, so it would have to be a gradual thing," Gerrard told Computer Weekly.
"Given that I have been here for three and a half years already, seven years seems like a long time in a job," the CIO said.
Had Gerrard decided to stay, he would have led the move of the company's IT set-up towards a service-oriented architecture approach.
According to the IT executive, introducing a service layer and re-engineering the data architecture would eliminate several issues around legacy systems, while driving greater business agility.
The company is now looking to appoint another CIO - Gerrard will leave in a couple of months' time - though an interim manager could be possible, so the company can understand the skills needed to carry out the IT work.
"The new CIO will need excellent stakeholder management skills. When you are moving towards common business systems and processes, you have to help the business understand what it needs. The IT team will need to get behind the project as well, so good leadership skills will also be needed," Gerrard said.
Avis Europe is a franchisee of the US giant Avis Budget Group (ABG), which is responsible for business in the Americas and Australia. Gerrard's role covers the company's IT operations in Europe, Africa, the Middle East and Asia.
One of the highlights of Gerrard's time as a CIO at Avis was the introduction of "professional families" to the company's IT shared services centre in Bracknell. This means analysts, developers, project managers and service delivery teams are pooled to share best practice and drive economies of scale.
The IT chief said that the parting has been amicable and a "natural break point".
Gerrard added: "The process of getting through recession has been interesting - we have been through some difficult times in 2008, when we had to reduce our development capacity, but still navigated through that time successfully and managed to introduce better processes, more efficiency and the IT team really started to deliver."
As for the future, the CIO is still analysing options for his next move, but roles that would allow more work in Asia would take preference and he is willing to relocate.
Could this be the start of an IT management brain-drain in the UK? Last month, City University CIO Andrew Abboud emigrated to Switzerland to take up a job with Laureate Education.
"If you look at how sourcing has developed in the last couple of decades, lots of IT work moved to India and other centres. As the engineering type of work moves out of the UK, the people managing that work will tend to move as well," said Gerrard.
"As IT becomes more influential in business, we are seeing top talent gravitating towards the centres of excellence - if the UK is one of those places, people will act accordingly."
Read more on IT jobs and recruitment