2010 Review: Top 10 retail IT stories
As online sales have been the only area of consistent growth in the retail sector, many players began to think seriously about their multi-channel offerings...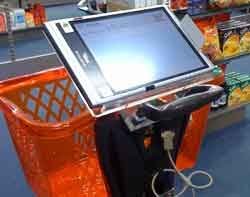 This Article Covers
RELATED TOPICS
As online sales have been the only area of consistent growth in the retail sector, many players began to think...
Continue Reading This Article
Enjoy this article as well as all of our content, including E-Guides, news, tips and more.
By submitting your personal information, you agree to receive emails regarding relevant products and special offers from TechTarget and its partners. You also agree that your personal information may be transferred and processed in the United States, and that you have read and agree to the Terms of Use and the Privacy Policy.

seriously about their multi-channel offerings this year. Consequently, it has been a busy 12 months for CIOs in the industry.
Read our round-up of the top IT retail stories of 2010.
CIOs in the cash-strapped retail sector are starting to collaborate and work together to enable them to keep innovating in difficult economic times.
French Connection has implemented a social media feedback platform on its website from Bazaarvoice to improve its understanding of customers.
Consumer spending on technology and communications has supported UK retail sales to the tune of £50bn, as shoppers overcame fear, uncertainty and doubt about the economy, says market researcher Mintel.
UK retail IT spending is stagnating at 1.3% of annual sales, remaining at the same level as last year, according to the latest figures compiled by Martec International.
Online shopping is set to slow down significantly after 2014 as the channel matures and competition increases, according to research firm Verdict.
Targeted cyber-attacks have increased significantly in the past five years, Symantec's latest MessageLabs Intelligence report has revealed.
Supermarket chain Morrisons is looking at investing in online retail after deciding the internet offers "attractive opportunities".
SAP's Future Retail Centre, near Zurich, Switzerland, houses a range of new technologies that could change the way we shop in years to come. Many of the technologies are already being trialled by retailers and the company uses its research labs in Switzerland to showcase and test its ideas.
The retail industry is one that operates under tight profit margins and the recent economic slowdown has seen those margins put under even greater pressure, with many retail chains reporting that the outlook for consumer spending still remains fragile.
If one thing is clear from the holiday shopping season, it is that the web is already deeply embedded in consumers' lives and will only further entrench.