Digital Britain may be jeopardised by cost of building UK datacentres
The high costs of building datacentres in the UK could prevent the full roll-out of Digital...
The high costs of building datacentres in the UK could prevent the full roll-out of Digital Britain's ambitions.
Construction expert Derek Webster said there are a few "bottlenecks" in the UK that mean building datacentres is not easy and its clients are looking elsewhere in the EU instead.

Download this free guide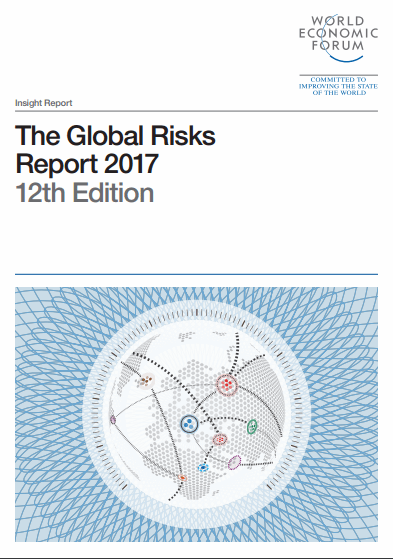 Global Risks Report 2017
Crisis patterns over the past decade have changed dramatically. 10 years ago elements such as civil war and oil prices were the top global risks to take into account. Now we see water crisis and extreme weather events taking control of keeping us up at night. Download this extremely insightful Global Risk 2017 assessment from the World Economic Forum to help prepare you for what you can't know.
By submitting your personal information, you agree that TechTarget and its partners may contact you regarding relevant content, products and special offers.
You also agree that your personal information may be transferred and processed in the United States, and that you have read and agree to the Terms of Use and the Privacy Policy.
While most home broadband users will be fine to use offshore datacentres, it is businesses and people working from home who may need the fastest possible broadband, and who could lose out. "When it comes to, say, the financial services industry, a delay in movement of information or money of a millisecond can cost tens of millions of dollars, so the demand is to keep those servers close by," Webster said.
He added that small and medium-sized businesses need as effective an infrastructure as possible to ensure the UK maintains its competitive edge.
Prohibitive building costs
Expensive electricity and land, slow planning regulations and a patchy fibre infrastructure outside London make the UK a difficult place to build in, despite the fact that many companies are keen to base their datacentres here.
Webster said, "[One issue] is the lack of fibre for domestic and SME broadband and data transmission. On this front, the UK is a generation behind other parts of the world.
"Digital Britain may end up with its major organs being based in France, Germany, Sweden or Switzerland because of power cost and availability."
2MB too slow
The Digital Britain ambition is to provide 2MB broadband to every home in Britain, but Webster says this may not be enough in the not-too-distant future.
"It is actually very slow. If you want to watch high-definition, pay-per-view TV, you would need a minimum of 8MB."
He added that the SME sector needs the support of an efficient infrastructure. "The backbone of the UK economy is SMEs. They are the next Microsoft. If we don't improve the service, we are just going to be uncompetitive."
Planning issues
Another problem revolves around planning laws. There are no clear guidelines for local authorities when assessing a datacentre application, and this can lead to "gross misunderstandings" of the importance of datacentres.
Webster suggested the government provide low-duty electricity to datacentres to lower the cost of running them.
E-Handbook

E-Handbook

E-Handbook
Read more on IT for small and medium-sized enterprises (SME)