Welsh businesses could get .Cymru domain names
Businesses based in Wales could soon be able toend theirURLs with .Wales or .Cymru after.uk guardianNominet unveiled plans to set up a top level domain (TLD) for the Principality. If successful the move would put Wales on par with well over 200 other states with their own TLDs, so the bid is being t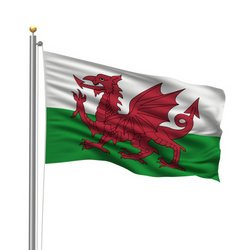 Businesses based in Wales could soon be able to end their URLs with .Wales or .Cymru after .uk guardian Nominet unveiled plans to set up a top level domain (TLD) for the Principality.
If successful the move would put Wales on par with well over 200 other states with their own TLDs, so the bid is being taken very seriously by both Nominet and the devolved Welsh assembly in Cardiff.
"This is a big opportunity for Wales to define its space on the internet and maximise the distinct identity of the country in both languages, so we will apply for both .Cymru and .Wales domains," said Nominet's Glenn Hayward.
"It will provide consumers and businesses with an opportunity to express their identity and pride through a dedicated online space," he added.
After much debate, the next stage of the process will see Nominet take its application to ICANN, the Internet Corporation for Assigned Names and Numbers, which is responsible for evaluating all TLD claims.
Nominet said it would be engaging widely with both businesses and ordinary people to take into account the wide range of geographical, cultural and linguistic groups that will want a stake in the project.
With TLDs already having been assigned to South Georgia (.gs), which has a population of 30 scientists and the Cook Islands (.ck), which has a primarily coconut product-based economy, we have to say the case for Wales looks like a pretty strong one.
MicroScope+
Content
Find more MicroScope+ content and other member only offers, here.