The return of the payphone
So often neglected and easily ignored in this mobile-driven age, could the humble payphone be set for a resurgence? Comms disite Nimans is counting on it, and has signed an exclusive agreement withpayphone vendor Solitaire to offer the UK's first ever IP payphones. Nimans purchasing director Andy Wi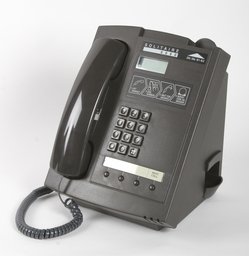 So often neglected and easily ignored in this mobile-driven age, could the humble payphone be set for a resurgence?
Comms disite Nimans is counting on it, and has signed an exclusive agreement with payphone vendor Solitaire to offer the UK's first ever IP payphones.
Nimans purchasing director Andy Winfield said the traditional payphone remained a firm favourite in many environments, such as B&Bs, hospitals, prisons and universities.
"In recent years," says Andy, "many organisations have migrated to IP but the payphone has been somewhat left behind."
The beefed-up IP Solitaire 6000 and high-security HS models offer not only the benefits of low-cost calling, but include a plethora of new features until now alien to the payphone world, including return missed calls, prevent anonymous calls, caller ID blocking, and call waiting and fowarding options to name but a few.
"These two models represent a quantum leap forward as they propel the payphone into today's modern IP era. Low cost calls offer the potential of even more revenue for end users, further enhancing their appeal," Andy added.
Does it stand a chance against the smartphone? Time will tell.
MicroScope+
Content
Find more MicroScope+ content and other member only offers, here.