The next life: Netbooks report back from their new homes
Fascinating project from MIT's SENSEable City Lab which turned used netbooks into independent "reporters" to document their 'second life' after they were sent off to be reused in developing countries. In Spring this year, MIT equipped 40 refurbished netbooks with tracking software adap
Fascinating project from MIT's SENSEable City Lab which turned used netbooks into independent "reporters" to document their 'second life' after they were sent off to be reused in developing countries.




In Spring this year, MIT equipped 40 refurbished netbooks with tracking software adapted from the open-source Prey project to send back their location and a picture from their built-in camera every 20 minutes as part of the Backtalk project.




Recipients of the machines are fully informed about what they do and there are stickers attached to each netbook explaining the project in the local language.




The netbooks provide fascinating glimpses into the everyday life of people in cities in developing countries, sending back despatches from their new homes.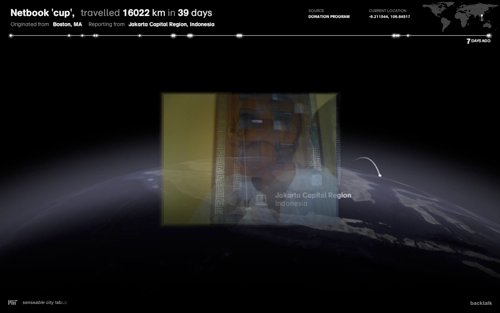 MicroScope+
Content
Find more MicroScope+ content and other member only offers, here.