Tablet market will never fly without fair data policies
Hasthe tablet market peaked too soon? Has the media hyped the iPad to death? No, of course not, but all the sameIDC tablet figures for Q1 showed a pretty hefty downturn, 28 per centsequentially. This reflected a post-Christmas slowdown, a still-wobbly economy, and supply chain constraints. IDC also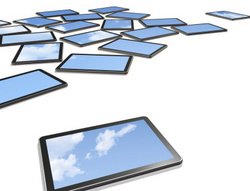 Has the tablet market peaked too soon? Has the media hyped the iPad to death?
No, of course not, but all the same IDC tablet figures for Q1 showed a pretty hefty downturn, 28 per cent sequentially.
This reflected a post-Christmas slowdown, a still-wobbly economy, and supply chain constraints.
IDC also picked up on one point that I found really interesting, and one Network Noise has been shouting about for some time.
According to the analysts, sales of tablets from mobility vendors such as Samsung and Motorola were slowed by consumer unwillingness to sign up to restrictive data plans from the mobile operators.
Exactly!
There really is no point in having a tablet if you are constantly living in fear of going over the paltry allowance that the mobile operator deems worthy.
And when you consider all the data hungry video apps that the adverts deliberately play up, the situation seems even more absurd.
Why the dickens do they think we're going to fork out for a tablet that we can't use properly?
MicroScope+
Content
Find more MicroScope+ content and other member only offers, here.