Outlimits DSS - The Mobile for Extreme Use
The Outlimits DSS is quite an eye catching handset. It's a rugged handset, designed for people with an outdoor lifestyle. Bright orange, with rubber shock absorbers and keypads, it'll probably withstand anything. There's no camera and the operating system is a bit limited. The phone directo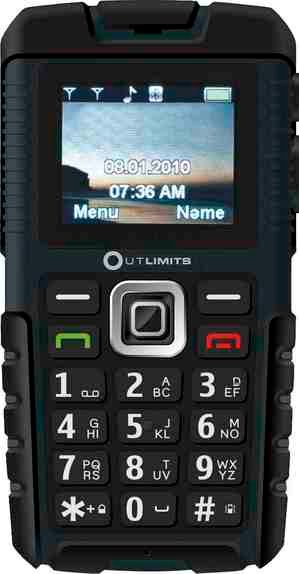 The Outlimits DSS is quite an eye catching handset. It's a rugged handset, designed for people with an outdoor lifestyle.
Bright orange, with rubber shock absorbers and keypads, it'll probably withstand anything.
There's no camera and the operating system is a bit limited. The phone directory is a bit of a challenge. Still, if you're looking for a basic phone which won't get destroyed when you fall on it, or waterlogged after it's been in your pocket during a rain storm, this could be the phone for you.
It's a bit fiddly using the texting service, because you can't always identify the text you want to read from the list it presents you.
But there are some great features. It cuts out all the background noise, so when you're standing on a windy beach, your voice isn't drowned out by the wind and water. If you do get into trouble, there's a big red SOS button, which you can set up to call the emergency servics automatically if you're in a dangerous place.
The dual Sim slots mean you can have two SIM cards. Great for those of you who can separate work and home life. It raises your odds of getting a good reception when you have access to two networks too. Plus, when you're abroad, you can put in a local SIM card, while leaving your home network online just in case of emergencies.
Recommended retail price is £189.99. Available to the trade at £119.
MicroScope+
Content
Find more MicroScope+ content and other member only offers, here.