New approach to mobile backhaul vital as networks crack under data strain, says Virgin Media
George Wareing, head of mobile and broadcast at Virgin Media Business talks about the need for a new approach to mobile backhaul as networks continue to creak under the weight of data traffic. A couple of months ago, this blog helped to shine some light on the UK's overloaded mobile networks. That p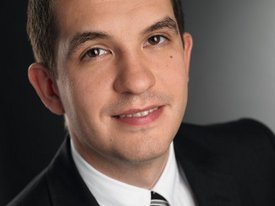 George Wareing, head of mobile and broadcast at Virgin Media Business talks about the need for a new approach to mobile backhaul as networks continue to creak under the weight of data traffic.
A couple of months ago, this blog helped to shine some light on the UK's overloaded mobile networks. That post raised some important points about the limited capacity of the country's wireless data networks, and the way in which the explosion in data traffic is really affecting our user experience. In a society where we expect everything to be instant, tolerance for slow download times is at an all-time low.
To give you a sense of scale, in 2010, we generated 800 exabytes of information from Tweets to Facebook updates, and YouTube videos to photos. That's a lot of data - especially when you think that from the beginning of time to 2003, just five exabytes was created. Consumers are data hungry and it's the mobile networks that are taking the hit.
The consumerisation of IT means that this issue is now affecting businesses too. When we polled 5,000 consumers in January the majority admitted that they would be taking the latest gadget they found under the Christmas tree into work.
This trend means that businesses are starting to proactively equip their employees with email, Face Time and apps as they move from one meeting to another; employees are 'always on,' supported by the latest smartphone or Blackberry.
When we tested the 50 top free apps we found that on average they consumed 0.89 MB in a five minute period, with some apps using ten times this amount. Considering that smartphone owners typically use apps for around 667 minutes a month this quickly adds up.
The fact is the UK is only going to get more data hungry, not less. So, what's the answer?
In order to deliver a great mobile data service and for the UK to keep up with cutting edge technology developments, mobile operators need to take a different approach to expanding their network capacity. They need to look at step-changes in bandwidth not just-in-time upgrades. This means creating backhaul networks that can cope with demand not just now, but in five years time too and can be quickly and cost effectively scaled over the coming decades. No one knows what the future holds, but history has told us that we can expect a lot more data.
The longer that existing mobile networks remain overstretched, the longer it will take for the industry to develop innovative new services. Investing in better network capabilities, will ensure that the services of the future are faster, more robust and offer a far greater user experience for us all.
MicroScope+
Content
Find more MicroScope+ content and other member only offers, here.