Kaspersky Lab to talk about cloud computing safety issues at Infosec
Kaspersky Lab hasn't had a great year. Its UK MD, sales director and marcoms manager have all jumped ship fairly recently. But the company is bravely soldiering on. Nikolay Grebbenikov (CTO) and Costin Raiu (director of the global analysis and research team) will be on stand C41 explainin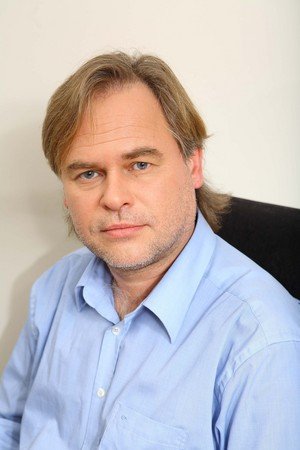 Kaspersky Lab hasn't had a great year. Its UK MD, sales director and marcoms manager have all jumped ship fairly recently.
But the company is bravely soldiering on.
Nikolay Grebbenikov (CTO) and Costin Raiu (director of the global analysis and research team) will be on stand C41 explaining how Kaspersky will secure virtualised environments, into cloud-based delivery platforms, and supporting and protecting mobile employees,
Co-founder and CEO Eugene Kaspersky (see pic) will be there too, explaining strategies like:

Cloud Safe
As companies start using the cloud for certain services, they will need to be convinced that safety issues are resolved.
Businesses must know the risks involved and ensure the end-point isn't the weakest link. By getting the right balance, businesses can reap all the benefits of cloud without any of the compromise.
Kaspersky will be outlining its strategy to make the cloud safe.

Mobile Protection
When staff need to work anytime and anywhere, a business can easily become exposed. Businesses and personal users need an easy way to protect themselves, whatever their device or platform. Businesses must protect workforces that carry the company's datacentre on their smartphones and applications, demonstrating that HQ walls are no longer the walls of an information security architecture. Although the number one threat for mobile devices is losing them or having them stolen, malware is an ever evolving problem too. It's key that mobile end-points are treated like any other to safeguard businesses (says Kaspersky. I hope they make their presentations a bit snappier. This is exactly what everyone else is saying!)


IT Consumerisation
As more consumer technology is used for business, Kaspersky will be offering tips on how you can secure your clients.
See Kaspersky on stand
C41
. Take a copy of Microscope to the stand, and they will give you a free boiled sweet and possibly even a stress ball.
MicroScope+
Content
Find more MicroScope+ content and other member only offers, here.