IP hyenas await the IPv6 stampede
Continuing in his series of seminal briefings on IPv4, Jeff Smith warns of the pain involved in mass migration. Have you ever watched those wildlife documentaries, where the lush pastures of east Africa begin to dry up and grazing animals are forced to migrate? Well IPv4 users are no different from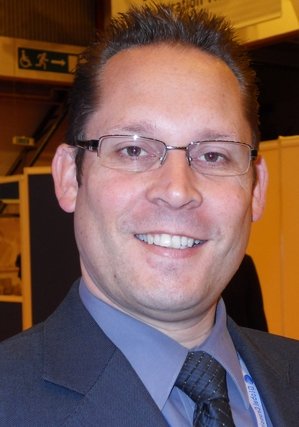 Continuing in his series of seminal briefings on IPv4, Jeff Smith warns of the pain involved in mass migration. Have you ever watched those wildlife documentaries, where the lush pastures of east Africa begin to dry up and grazing animals are forced to migrate?

Well IPv4 users are no different from those wildebeest. Like their four legged herbivorous counter parts, they know their address won't be viable for much longer. Comfortable though it is, for now, they must give up their home and embark on a long and ominous migration.

For the wildebeest, this means dragging themselves on an arduous and dangerous hike across the arid plains of the Serengetti, where they face all kinds of unpleasant predators. For IT managers, it's even worse, as the hyenas of the IP address market seek to pick off the herd's stragglers, the lionesses of the press seek to ambush them and the alligators of the corporate law firm seek to haul them into dangerous waters, gripping them in the teeth of a suffocating writ and dragging them into a pool of angry shareholders.

Needless to say the migration to IPv6 is no easy task, writes Jeff Smith, and it's one that organisations need to plan for carefully. Many enterprises and government agencies are delaying the inevitable by finding ways to stretch the usefulness of their existing networks as new IPv4-lengthening technologies arise. But the end of the road will eventually come, however, so what are the fatal traps you must never fall into?

Do your research when upgrading your equipment. This may sound like a no-brainer, but there are many hardware vendors out there that claim their hardware supports all the feature functionality of IPv6 when, in fact, they don't. Although the hardware works on an IPv6 network, it doesn't necessarily support all of the functionality of some IPv4 applications. If your organisation runs many rich applications and is hoping to run them on IPv6 this is an area that will need to be well researched. Otherwise, you could find yourself wandering around in circles, while the tsetse fly of undocumented network slowly eats nto your nervous system.

Avoid any network provider that doesn't operate a dual stack network. A dual-stack network has the ability to route IPv6 and IPv4 side by side on the network so that your wide area network or Internet connection behaves as an IPv4 and IPv6 path simultaneously. Network operators do this for their customers because it allows the customer to test a fully-functioning IPv6 implementation without turning off any of their old IPv4 setup. This also allows the customer to retain access to the parts of the Internet that have not yet transitioned to IPv6. While many providers offer a solution for tunneling IPv6 inside of IPv4, this convenient solution is best for getting initial experience with IPv6 and is less preferable to a dual-stack configuration for a final implementation of IPv6.

Remember, both of these situations can have business-impacting ramifications for some enterprises that are running applications that must work in the new IPv6 environment. Make sure you plan thoroughly. Or you could end up in the jaws of a dilemma!
MicroScope+
Content
Find more MicroScope+ content and other member only offers, here.