How PR Works Part 2: Embargoes
Here's Mystery Man, the fearless CEO of Under Embargo, which is building the world's biggest data centre in Not Allowed to Say. That's how PR works, I'm afraid. What we can say is they're startng to build a vast new data centre (well four modular data centres to be accurate) on the site of a high ce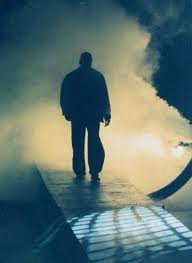 Here's Mystery Man, the fearless CEO of Under Embargo, which is building the world's biggest data centre in Not Allowed to Say. That's how PR works, I'm afraid.
What we can say is they're startng to build a vast new data centre (well four modular data centres to be accurate) on the site of a high ceilinged old IBM hard disk factory in Havant.
They're going to be spending between five and ten million pounds on power management equipment, generators and staff. So now would be a good time for all our readers from Emerson, APC and all the other UPS manufacturers to start making some sales calls.
They've yet to decide on a comms provider, although they have an existing relationship with Virgin Media (let's hope they don't get the same level of installation and service offered in the Kingston area). They'll be looking for some generators too. And some staff.
We can tell you all that, but for some reason, we can't tell you the name of the company because the story is embargoed for two weeks! Why they set up an interview with us today, we really don't know. It's one of the great, unresolved myseries of PR.
Still, if you're an SME and looking for a new deal on hosting or co-location, there's a very good hosting company about to open an series of Tier 2 and eventually Tier 3 modular data centres.
MicroScope+
Content
Find more MicroScope+ content and other member only offers, here.