How PR Works - Mystery man appointed by mobile equipment maker in top secret deal
A mystery man has joined an anonymous mobile equipment maker, in a move that is covered by seemingly pointless reporting restrictions. One of the top equipment makers in the mobile comms industry has just appointed a new VP of wireless sales for Europe. Sadly, reporting restrictions have been placed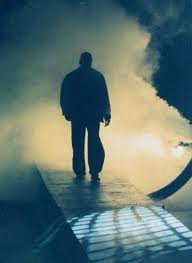 A mystery man has joined an anonymous mobile equipment maker, in a move that is covered by seemingly pointless reporting restrictions.
One of the top equipment makers in the mobile comms industry has just appointed a new VP of wireless sales for Europe. Sadly, reporting restrictions have been placed on this story, for no apparent reason, so we are not allowed to tell you how he is. Or she is, it could always be a woman.
We can tell you that he has had a highly successful career at network equipment suppliers such as Juniper and Cisco. Earlier in his career he worked at Cascade (which became Ascend) and he also enjoyed a spell with an interesting start up called Cambient. (Nope, me neither)
Having worked in layer two and three switching, he (or she, let's not be sexist) is now looking forward to working with one of the world's top mobile equipment suppliers and repeating the success it has enjoyed when installing mobile signalling kit into major sports arenas. The coverage in the Dallas Cowboys home ground and at the new Wembley stadium is now much stronger, thanks to the antennas and terminators and backhaul capacity his new employer has previously installed.
"The company I'm in now is the BMW or Mercedes of the mobile industry," says our mystery man. (Or woman). "I'm looking to extend the reach of mobile."
Meanwhile, in an unrelated story, there is now a Phil Sorsky sized hole at Juniper, where its VP of sales for the UK and parts of northern Europe (whom we can't name) has recently left to become a VP of wireless sales at a mobile equipment maker.
MicroScope+
Content
Find more MicroScope+ content and other member only offers, here.