Greentech gets shaken down by the windfellas
Here's Vito Nicastri, the alleged mob boss who ran a windfarm racket in Sicily. He sold the assets of the Minerva Messina wind farm to Danish developer Greentech Energy System. Greentech bought 85 per cent of the 48.3 Megawatt Sicily based wind farm, which Nicastri developed, in 2007. In may this ye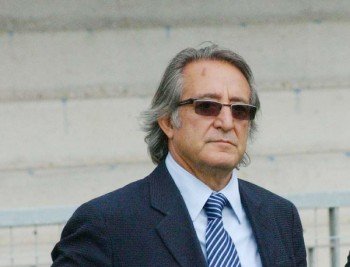 Here's Vito Nicastri, the alleged mob boss who ran a windfarm racket in Sicily. He sold the assets of the Minerva Messina wind farm to Danish developer Greentech Energy System.
Greentech bought 85 per cent of the 48.3 Megawatt Sicily based wind farm, which Nicastri developed, in 2007. In may this year it bought the other 15 per cent, with the deal being personally overseen by Greentech CEO Kaj Larsen.
Did Larsen subsequently become a made man? Sadly no, like Joe Pesci's character in Goodfellas, they had a problem.
The problem being Italy's anti-mafia agency, the DIA, which confiscated a 15 per cent stake in the farm as part of an investigation into how the mafia is going green, by laundering money through the alternative energy companies.
And Larsen? He's been replaced. Still, it could be worse. He could have got the bullet.
MicroScope+
Content
Find more MicroScope+ content and other member only offers, here.