Gamma wants to build castles in the air
Those who fail to learn from history are condemned to repeat it, so the saying goes. So Gamma CEO Bob Falconer has abandoned his catapult and is taking far more sophisticated weapons with him on his next crusade. Gamma Telecom isconducting a castle themedreseller roadshowin the first two weeks of F
This Article Covers
RELATED TOPICS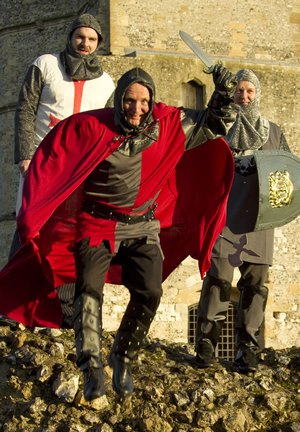 Those who fail to learn from history are condemned to repeat it, so the saying goes. So Gamma CEO Bob Falconer has abandoned his catapult and is taking far more sophisticated weapons with him on his next crusade.
Gamma Telecom is conducting a castle themed reseller roadshow in the first two weeks of February, hoping to storm the barricades of indifference at Stirling Castle, Peckforton Castle, Walton Hall and The Tower of London.
They say when the ravens leave the tower, that traditional telephony is finished and all the margins are in unified communications.
Gamma will showcase a new MVNA agreement with an FMC capability, a new hosted service with greater flexibility and a stronger feature set around inbound, mobile and UC.
But the biggest surprise will be wheeled up last. It is announcing a new data launch that will let partners offer a single IP solution. It will also feature a new hosted PBX solution that will give businesses more choice in how they deploy their telephone systems.
Yes, but will there be a medieval banquet afterwards?
MicroScope+
Content
Find more MicroScope+ content and other member only offers, here.