Former Downing Street hack complains about hacking
Following the revelations of 'phone backing' by News of the World journalists, Alastair Campbell has joined the celebrity bandwagon and embraced victim status too. Campbell told reporters today that he feared his phone might have been hacked. By that, we imagine, he's probably refering to someone a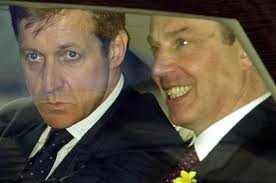 Following the revelations of 'phone backing' by News of the World journalists, Alastair Campbell has joined the celebrity bandwagon and embraced victim status too.
Campbell told reporters today that he feared his phone might have been hacked. By that, we imagine, he's probably refering to someone accessing his phone messages, which he didn't know how to secure.
That's not exactly hacking really is it? It's not breaking and entering if you leave the door open and someone enters your house. Technically speaking, they've got squatters right. If those News of The World journalists had any gumption, they would have changed the locks (i.e. the password, Mr Campbell) and called in a human rights lawyer. Phone hacking? Surely phone squatting would be a more apposite term.
Since Campbell was Downing Street's director of communications at the time of the alleged 'hacking', it doesn't say much for his professionalism.
Enterprising security resellers should phone all three major parties and offer their services. It's obvious none of them has any idea about security. Either that or they're lying.
MicroScope+
Content
Find more MicroScope+ content and other member only offers, here.