Firefox hunts browser market leaders
A year has passedsince the European Commissioncut a deal withMicrosoft to offer European users a choice of up to 12internet browsers when setting up their PCs, and with uptake of Windows 7healthy, it seems that the impact of the change is filtering through. Check out the list of browser market share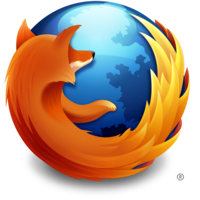 A year has passed since the European Commission cut a deal with Microsoft to offer European users a choice of up to 12 internet browsers when setting up their PCs, and with uptake of Windows 7 healthy, it seems that the impact of the change is filtering through.
Check out the list of browser market share in Europe, courtesy of StatCounter, which was released last week.
As you can see, in December 2010, Mozilla's Firefox browser edged out Microsoft's Internet Explorer (IE) for the first time, taking 38.11% of the total market, as opposed to 37.52% for IE.
Note also that although Firefox is now leading the market, it is in fact the growth of Google's Chrome browser, coming off a massive advertising campaign, that is taking chunks out of IE's share.
It's not a rout by any means (note that IE maintains its global dominance) but it's a symbolic moment nevertheless.
Browsers seem to be the last thing that business buyers think about when upgrading the desktop estate, but I would offer up the idea that different browsers can actually bring benefits to different companies.
For example, Chrome will serve well in small businesses that have backed certain services off to Google, while Firefox, with its open source ethos, might appeal to the more technically-minded.
And both browsers will have oodles of appeal to the security conscious CIO; security being one area where Microsoft has struggled to patch all the holes.
When it comes to browsers, one size no longer fits all.
MicroScope+
Content
Find more MicroScope+ content and other member only offers, here.